US-Israel Relationship
Starting quarterback for the Houston Texans get baptized in the Jordan River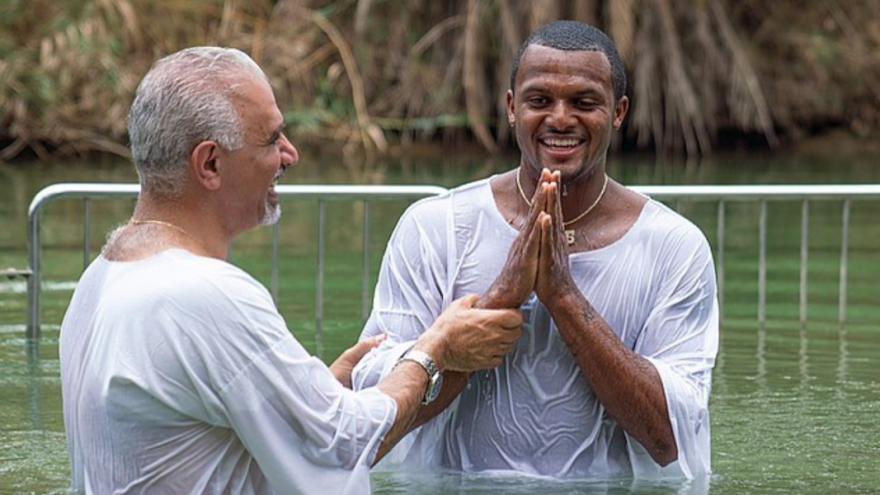 (June 27, 2019 / JNS) Houston Texans starting quarterback Deshaun Watson was baptized in Israel during his first trip there, accompanied by the group America's Voices In Israel, which organizes week-long trips to the Jewish state for celebrities.
"It is simply overwhelming," said Watson, who was in Israel with his trainer, Quincy Avery. "To be baptized in the waters of the Jordan River, sail on the Sea of the Galilee, and visit one of the first towns where Jesus preached his Gospel—I am truly in awe of this wonderful land and the wonderful people who live here."
Watson shared on Instagram that the toasted "L'Chaim" with locals.
"Every visitor feels the uniqueness of the place … and it has been a privilege to see Deshaun … make this special journey," said Bracha Katsof of America's Voices in Israel. "I hope many more people will be inspired to come, experience for themselves and learn more about Israel."
Watson and Avery also visited the Dead Sea and the Machane Yehuda outdoor market in Jerusalem.
Read More: Jewish News Syndicate