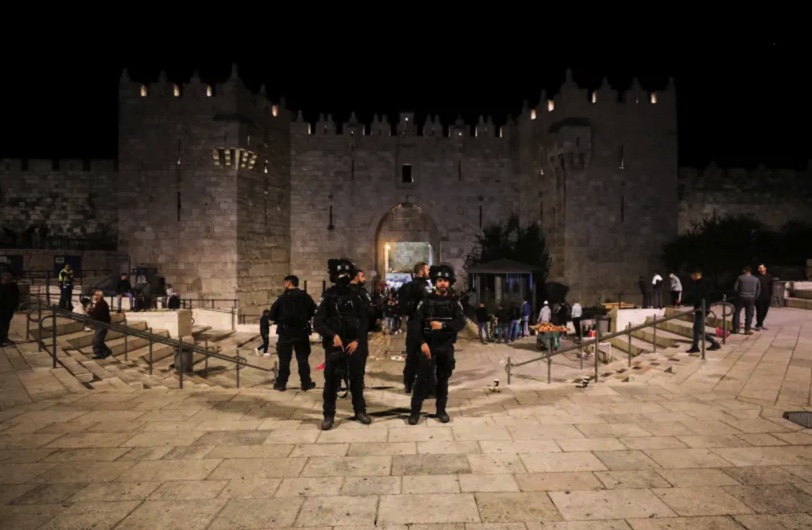 In The News
Stabbing attack attempted near Jerusalem's Damascus Gate
A possible stabbing attack took place in Jerusalem Sunday when a man attempted to stab two Israelis.
The attacker reportedly tried to stab two young ultra-Orthodox Jews who were Breslov hassidim at a parking lot near Damascus Gate. The two are currently being questioned by police, ynet reported.
According to KAN, the attacker approached the hassidim and took a knife out of his bag and hit one of them but was unable to stab. He then threw the knife away and fled.
The attacker, a 20-year-old Palestinian from Anata, was arrested shortly after by law enforcement personnel and the knife was discovered and confiscated.
Police will now intensify ongoing security in the area.
The incident follows other high-profile stabbing attacks by Palestinians against Israelis in Jerusalem.