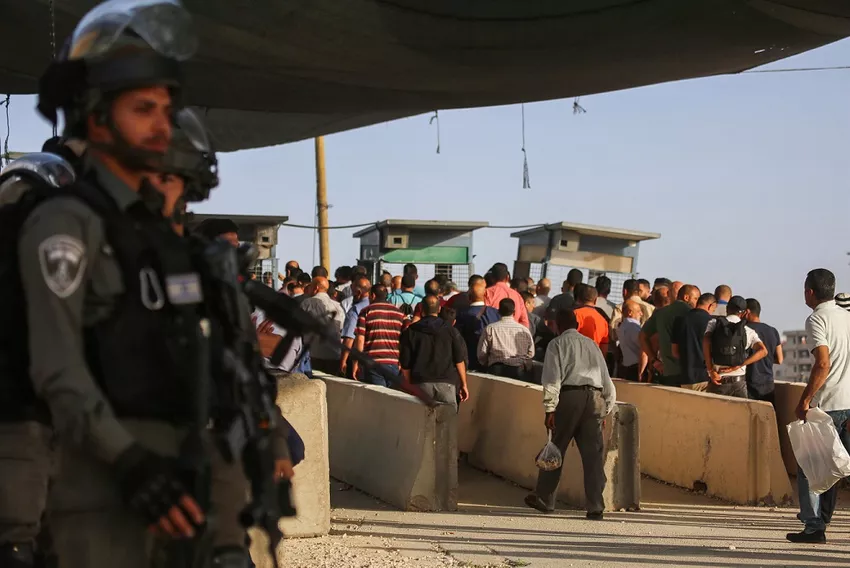 In The News
Stabbing Attack at West Bank Checkpoint Thwarted: Police
An attempted stabbing attack at the Qalandiya security checkpoint near Jerusalem was foiled on Tuesday, the Israel Police spokesman said in a statement.
Police units at the scene dealt with the attack as the terrorist was neutralized, the police said.
Local Hebrew media reported that the suspect was shot by security forces at the scene and no casualties were resulted from the stabbing attempt.
According to Hebrew-language outlet N12, the Palestinian suspect jumped off a truck that arrived to the checkpoint and tried to assault security personal with a screwdriver.
Footage from the scene shows the Palestinian lying on the ground after the incient, surrounded by security guards. He was shot in the stomach and remained conscious, according to N12.
In the early hours of Tuesday morning, First Sergeant Amit Ben Ygal was killedfrom a rock thrown at his head in the village of Ya'bad, West of Jenin during an IDF arrest operation.
Read More: I24