Israeli Technology
Israeli NGO installIs sustainable tech for thousands of African refugees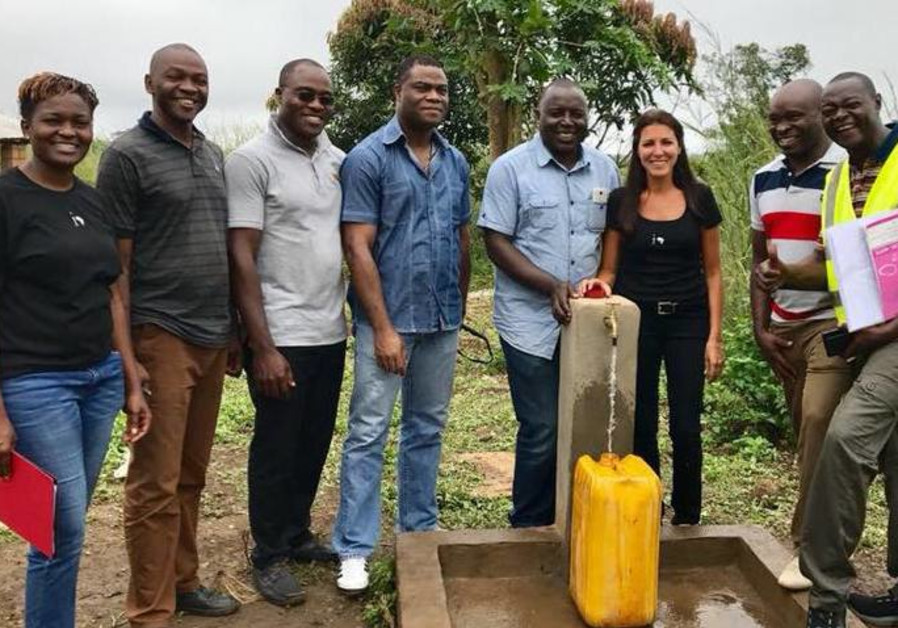 NGO "Innovation: Africa" is teaming with UNICEF of Cameroon to provide solar power, clean water and healthcare to tens of thousands of refugees living in the neighboring war-torn Central African Republic.
According to the Israeli NGO, the collaboration with UNICEF was initiated last year by Ambassador to Cameroon Ran Gidor, who sought to create sustainable partnerships that would engender "generational change" within Africa's rural communities.
Gidor subsequently introduced UNICEF Cameroon's leadership to Innovation: Africa's founder and CEO Sivan Yaari, who spent several days with UNICEF's team in Bertoua, capital of Cameroon's eastern region.
"A decision was made to partner together to provide solar power for three medical centers, enabling them to treat patients at nighttime, and to refrigerate medications and vaccines," Yaari said last week.
"In addition, the partnership would implement a solar-powered clean-water project in rural villages in the eastern region, in which… Israeli technologies enable clean water from underground aquifers to be pumped to the villages."
Upon arriving in Cameroon last April, Israeli engineers from Innovation: Africa began surveying medical centers in Garga Sarali, Tongo Gandima, and Ngoura Central to create blueprints for the much-needed services.
To date, the CEO said the partnership with UNICEF has yielded considerable life-saving results.
"As of this week, this collaboration is improving the daily lives and futures of… tens of thousands of refugees of conflict in Africa," he said.
"Through the joint package of triedand- tested Israeli technologies and the skills, reach and on-the-ground expertise of UNICEF, the partnership will also bring significant global attention to the dire situation ravaging the Central African Republic."
Yaari added that "being here in Cameroon to see electricity in medical centers and clean water shows how we can change the world by working together."
Read More: J Post