Micro-History
SpaceIL chief: 'Beresheet 2 starts Sunday; we'll put our flag on the moon'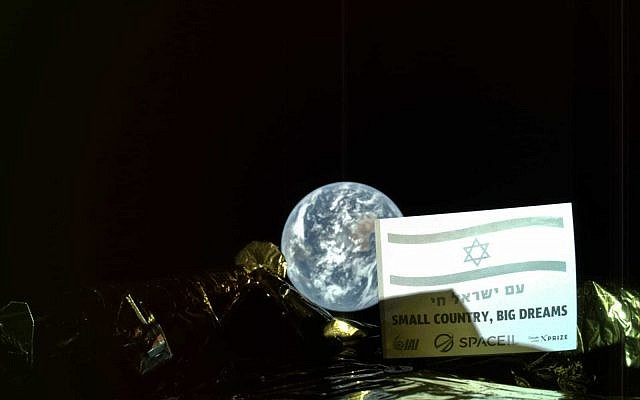 Following the Israeli spacecraft Beresheet's failure to land safely on the moon this week, SpaceIL chairman Morris Kahn on Saturday announced he was launching project Beresheet 2, effective immediately, adding: "We started something and we need to finish it. We'll put our flag on the moon."
The small spacecraft, the world's first privately funded moon lander, crashed into the lunar surface Thursday night during an attempted landing, apparently due to a technical glitch that caused its main engine to stop mid-landing.
Appearing on Channel 12's "Meet the Press," South African-born billionaire Kahn said work on the successor to Beresheet would start Sunday.
"The response we've gotten has been amazing. The amount of thank yous and letters is amazing," he said. "Over the weekend I've had time to think about what happened, and the truth is seeing all the encouragement and support from people all over the world is amazing.
"It gave me time to think and I thought it would be a shame to leave things like that. I've come to announce a new project: Beresheet 2. We started something and we need to finish it. We'll put our flag on the moon."
He added that "Project Beresheet 2 begins tomorrow… A mission team will be meeting tomorrow to start work."
Read More: Times of Israel