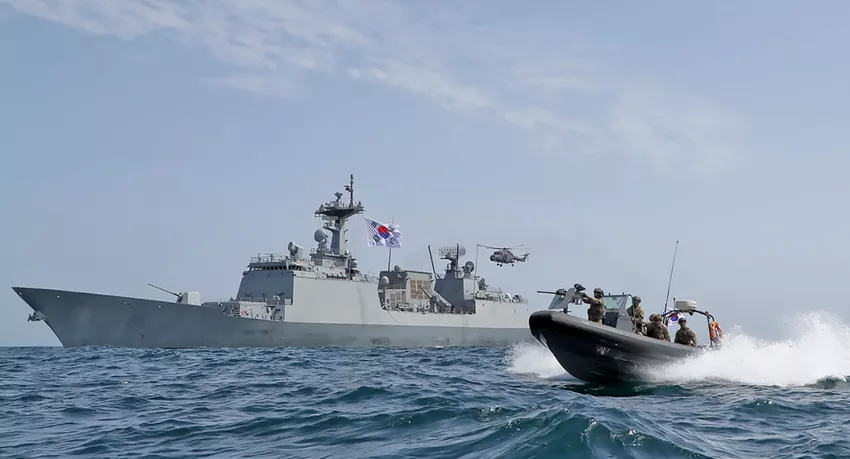 In The News
South Korea Deploys Destroyer To Gulf After Iran Captures Tanker
 01/05/2021
South Korea has demanded the ship's release and deployed a destroyer to the area
Iran said Tuesday it had stepped up its uranium enrichment, amid heightened tensions with arch-foe the United States and after Iran seized a South Korean tanker in strategic Gulf waters.
On Monday, the Islamic Revolutionary Guards Corps (IRGC) launched a dramatic action on the high seas, near the strategic Straits of Hormuz, a chokepoint through which a fifth of world oil output passes.
Its speedboats seized the South Korean-flagged Hankuk Chemi carrying oil chemical products and arrested its multinational crew of 20, charging the ship had polluted sea waters.
South Korea has demanded the ship's release and deployed a destroyer carrying its anti-piracy unit to the area.
Seoul said the 300-strong Cheonghae unit had been in the region since late last year and would not engage in an offensive operation, an unnamed military official told the South's Yonhap News Agency.
Seoul will send a government delegation to Iran "at the earliest possible date" to negotiate the release of the vessel and its crew, the foreign ministry said Tuesday.
Iran's move came after Tehran had urged Seoul to release billions of dollars of Iranian assets frozen in South Korea as part of the US sanctions.
Meanwhile, the Islamic republic said it was now refining uranium to 20 percent purity — far above the level permitted under its 2015 agreement with world powers, but significantly below the 90 percent required for an atomic bomb — in a step Washington condemned as "nuclear extortion.
Read More: I24