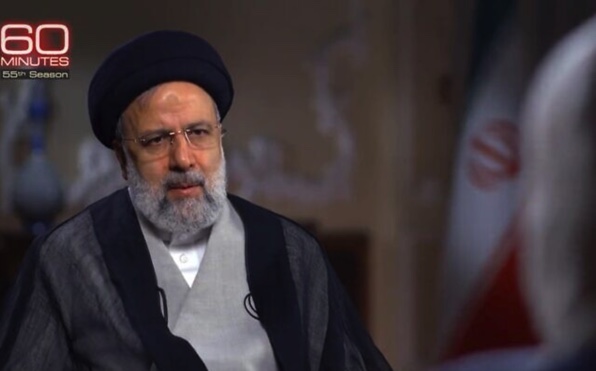 In The News
'Some signs': Iran's president casts doubt on Holocaust, calls Israel 'false regime'
Iranian President Ebrahim Raisi cast doubt on whether the Holocaust happened and called Israel a "false regime" in his first interview with a Western media outlet, which aired late Sunday.
Speaking with veteran US reporter Lesley Stahl on CBS's "60 Minutes," Raisi also said he couldn't trust the United States in the beleaguered nuclear talks and called Washington's sanctions "tyrannical," as he heads to New York to take part in the UN General Assembly.
The interview with Raisi, who took power last year, was conducted last Tuesday at the presidential compound in Tehran, according to interviewer Stahl, who was wearing a headscarf. "I was told how to dress, not to sit before he did, and not to interrupt him," she said.
CBS said that at the end of the hour-long interview, the US network's team was surprised when "a member of Raisi's staff reached up and blocked one of our cameramen from shooting our goodbyes." CBS added that "another one of our cameramen's phone was confiscated and held by President Raisi's security team for two and a half hours."
Read More: Times of Israel