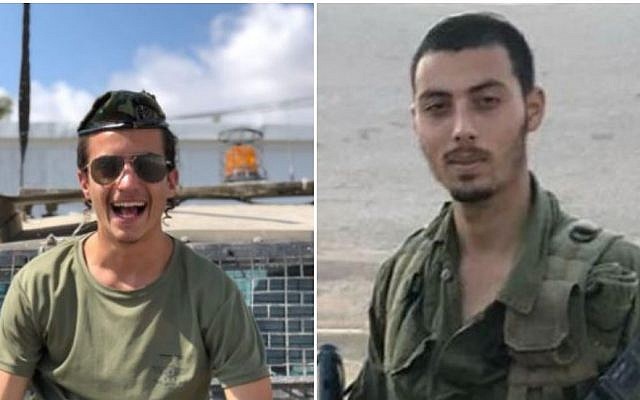 Hamas
Soldiers killed in West Bank terror attack named as Yuval Mor Yosef, Yosef Cohen
A pair of Israeli soldiers killed in a shooting terror attack in the central West Bank were identified on Thursday evening as Staff Sgt. Yuval Mor Yosef, 20, and Sgt. Yosef Cohen, 19.
Mor Yosef was from the southern city of Ashkelon. Cohen was a resident of Beit Shemesh. Both were members of the Kfir Brigade's Netzah Yehuda infantry battalion, a unit for religious soldiers.
The army said Mor Yosef and Cohen were posthumously promoted from the ranks of sergeant and corporal respectively after they were killed by gunfire in the attack outside the Givat Assaf settlement outpost.
Mor Yosef's funeral will be held in Ashkelon on Friday morning. Information about Cohen's funeral was not immediately announced.
A third soldier was critically injured in the shooting and underwent surgery for a gunshot wound to the head at Hadassah Hospital Ein Karem in Jerusalem on Thursday. A civilian woman was also seriously wounded.
Read More: Times of Israel