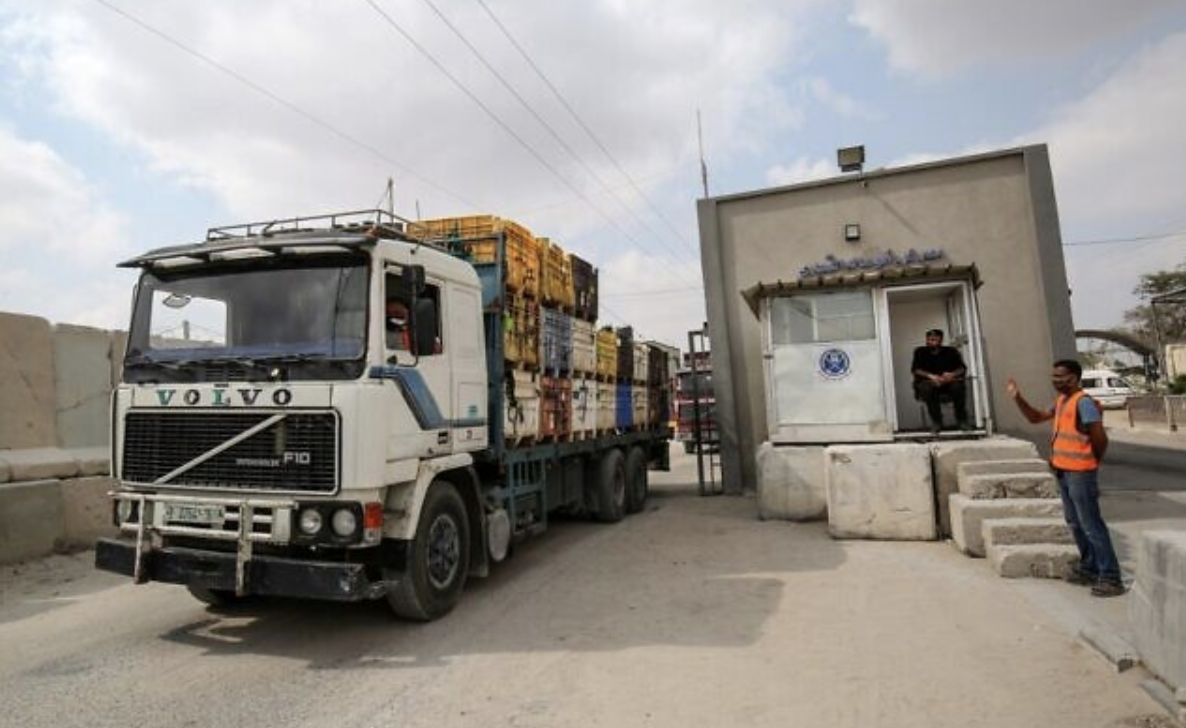 In The News
Soldier hurt by mortar fire while assisting in transfer of aid at Gaza crossing
05/18/2021
The Israel Defense Forces said Tuesday that a soldier was lightly wounded in a mortar attack while assisting in the transfer of humanitarian aid shipments into the Gaza Strip through the Erez Crossing.
The injured 19-year-old was taken to Ashkelon's Barzilai Medical Center for treatment for shrapnel wounds to his lower body. Medics said he was fully conscious.
Earlier on Tuesday, Israel temporarily reopened both the Erez and Kerem Shalom crossings into Gaza, allowing many truckloads of desperately needed fuel, medical equipment and animal feed into the enclave, according to Israel's military liaison to the Palestinians, known formally as the Coordinator of Government Activities in the Territories.
The move was hailed by the United Nations in light of the dire humanitarian situation in Gaza, whose sole power plant has been rationing fuel and cutting electricity service to the beleaguered enclave. These power cuts have disrupted the flow of running water and sewage treatment in Gaza, according to the Israeli military.
Read More: Times of Israel