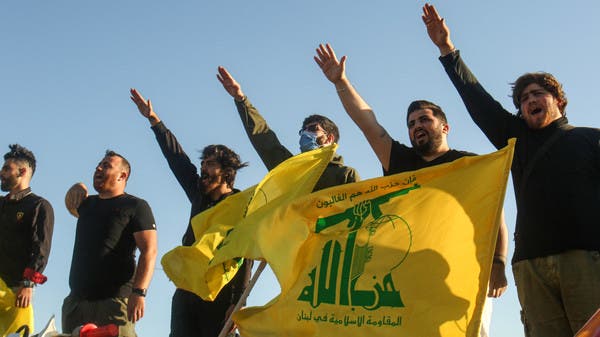 Hezbollah
Slovenia Declares All Of Hezbollah A 'Criminal And Terrorist Organization'
11/30/2020
Slovenia on Monday designated Hezbollah in its entirety a terrorist organization, joining a growing number of European states who have taken similar steps in recent weeks to end differentiation between the group's political and armed wings.
In a statement, the small Central European state's government said that it will henceforth treat the Iranian-backed, Lebanon-based group as "a criminal and terrorist organization posing a threat to peace and security."
"Hezbollah's activities are intertwined with organized crime and the conduct of terrorist or paramilitary activities on a global scale," the government in Ljubljana said in a statement.
The decision followed the recommendations by the Permanent Coordination Group for Restrictive Measures, which is headed by a Slovenian Foreign Ministry official, which presented the government with a report on Hezbollah's "activities and mode of operation," according to the statement.
Foreign Minister Gabi Ashkenazi thanked Ljubljana for the move. "This decision joins decisions made in recent months by governments in Europe and Latin American. Hezbollah is an organization that first and foremost hurts Lebanese citizens themselves and takes them hostage to serve Iran's interests," he said in a statement.
He called on other nations and on the European Union to follow suit.
Elnet, a nonprofit dedicated to promoting Israel-Europe relations, welcomed Slovenia's decision. "Slovenia joins a growing number of European countries that made this important step sending a clear message against violence, terrorism, and hatred," the group said in a statement.
Read More: Times of Israel