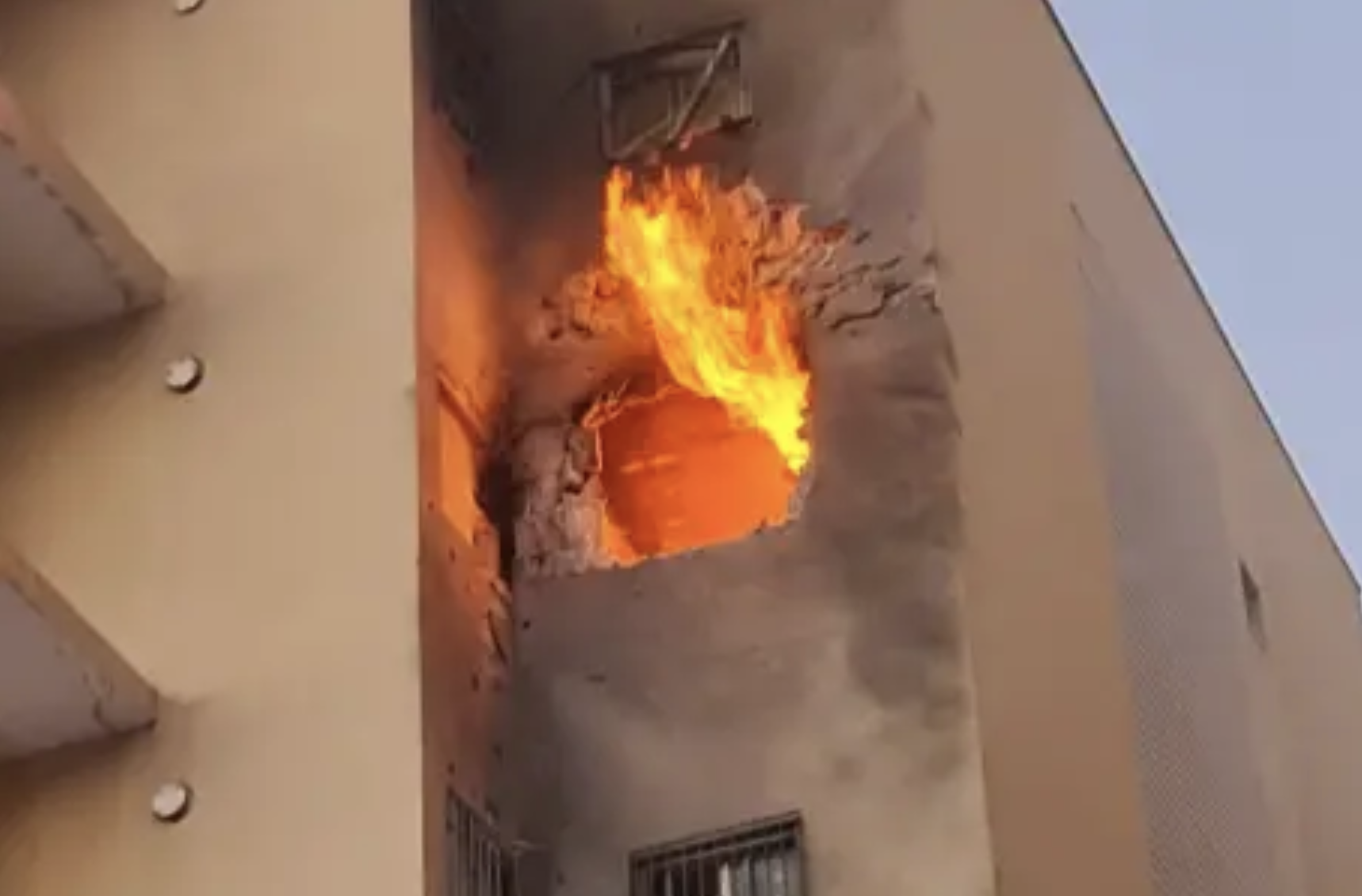 In The News
Six-year-old killed in Sderot rocket attack, sirens sound in Tel Aviv
05/12/2021
A rocket barrage was launched toward central Israel on Wednesday evening and sirens sounded in Tel Aviv and throughout the South as Hamas launched the rockets to avenge the deaths of its top commanders by Israel earlier in the day. 
The rockets either fell in open areas or were intercepted by the Iron Dome missile defense system. In Ashkelon though, one of the rockets scored a direct hit on a home, causing extensive damage to one of the bedrooms. A child had been sleeping there moments earlier and was whisked to safety when the sirens sounded.
Another rocket scored a direct hit on an apartment building in Sderot. A six-year-old boy was killed and several others were wounded. The rocket penetrated the apartment's safe room. Three of the wounded were in moderate condition, United Hatzalah reported.  
Earlier in the day, IDF St.-Sgt. Omer Tabib was killed and three other soldiers were injured after a Hamas-fired Kornet anti-tank guided missile (ATGM) hit his jeep near the Gaza border. The attack came after a night of intense rocket barrages toward the center of the country.
The jeep, belonging to the 931st Nahal battalion, was inside the Kibbutz of Netiv Ha'asara but was at a spot where it was exposed to the ATGM when it was struck.
Prime Minister Benjamin Netanyahu said on Wednesday afternoon, "On behalf of all Israeli citizens, I express my deepest condolences and send my condolences to the family and friends of the IDF soldier, the late Staff Sergeant  Omer Tabib, a fighter in the Nahal Brigade who fell this morning from anti-tank fire during an operation to protect the Gaza Strip.
Read More: Jerusalem Post