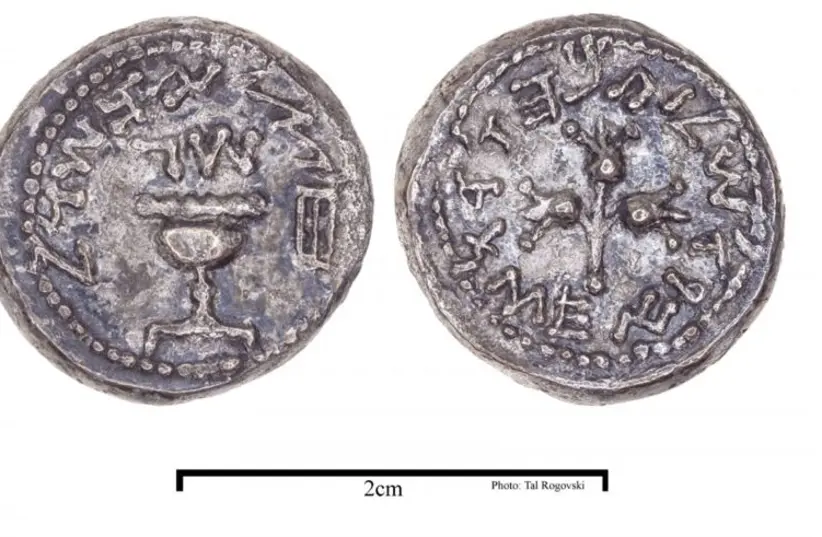 Archeology
In The News
Silver coins found near Temple Mount prove Jewish history of Israel
A rare, half-shekel coin from the Great Revolt from 66 CE to 70 CE during the Second Temple period has been discovered in Jerusalem's Ophel excavations south of the Temple Mount.
Only a few days ago, a wooden box containing 15 silver coins that serve as proof of the Hanukkah story of the Maccabees – which was found recently during an excavation in the Negev Desert – was announced.
The Ophel – or citadel – is the still-extant Herodian, cased-in Temple Mount bordered to the south by a saddle, followed by the ridge known as the southeastern hill that stretches down to the King's Garden and the lower Siloam Pool. Two kings of Judah, Yotam and Manasseh, are described in the Book of 2 Chronicles to have massively strengthened the Ophel fortifications and was either very close to or identical with the "stronghold of Zion" conquered and reused by King David.
Read More: J Post