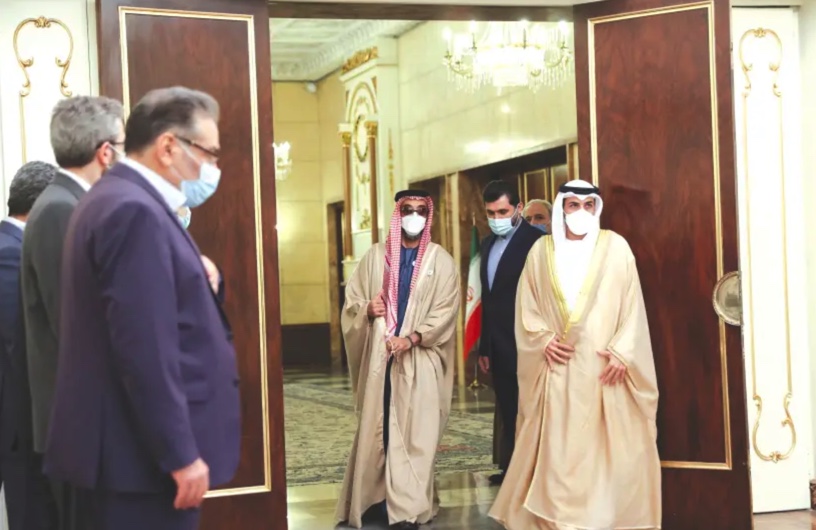 In The News
Should Israel worry about warming UAE-Iran ties?
An interesting picture popped up on news sites throughout the Middle East this week. At first glance, it stood out for the unusual attire for a diplomatic meeting.
On the left was a man in a kefiyyeh and a blue thobe, the ankle-length robe worn by many Arab men, a pretty standard look in parts of the Middle East, except that it was topped with a Western-style black suit jacket, and he was wearing aviator sunglasses indoors. He shook hands with a man in a powder-blue sweater-vest, topped with a buttoned blue suit jacket that was bursting from being a size or two too small.
But even more interesting than the men's unique fashion statements were the flags behind them: Emirati and Iranian.
The men are UAE National Security Adviser Sheikh Tahnoon bin Zayed Al Nahyan and Iranian Supreme National Security Council Secretary Ali Shamkhani.
Tahnoon bin Zayed – who often wears his sunglasses indoors – also met with Iranian President Ebrahim Raisi, and invited him for a state visit, according to Iranian media, though UAE's state-run WAM news agency did not mention the invitation.