Israel Defense Force (IDF)
Shot fired at Israeli troops from Gaza; IDF strikes Hamas posts in response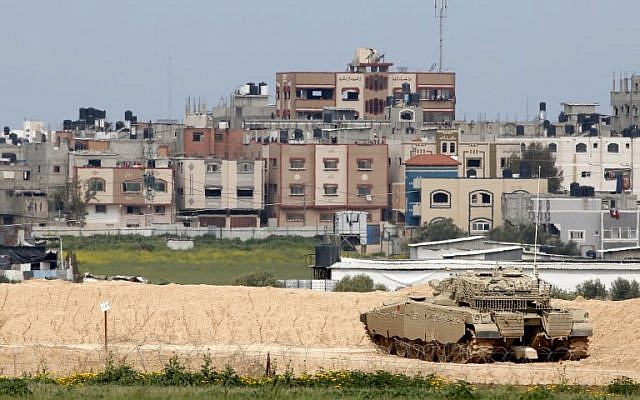 A gunshot was reportedly fired at Israeli troops serving along the Gaza border on Friday, prompting a number of retaliatory strikes against nearby Hamas positions, the Israel Defense Forces said.
No injuries were reported on either side in the exchange of fire.
The IDF said the soldiers were targeted while at the security fence. According to outlets in the Gaza Strip, the incident occurred east of the Gazan city Deir al-Balah.
A short time later, an Israeli tank and aircraft targeted two Hamas observation posts along the Gaza border, the army said.
"An IDF aircraft and tank attacked two military positions belonging to the Hamas terror group in the Gaza Strip in response to a shot that was fired a short time ago at troops near the security fence," the IDF said.
The fire came as troops were gearing up for the weekly protests and riots along the Gaza border that have been held almost every Friday for more than a year.
Several thousand Palestinians took part in the protests later Friday, with some rioting along the border, throwing rocks and explosive devices at soldiers who responded with tear gas and occasional live fire.
Read More: Times of Israel