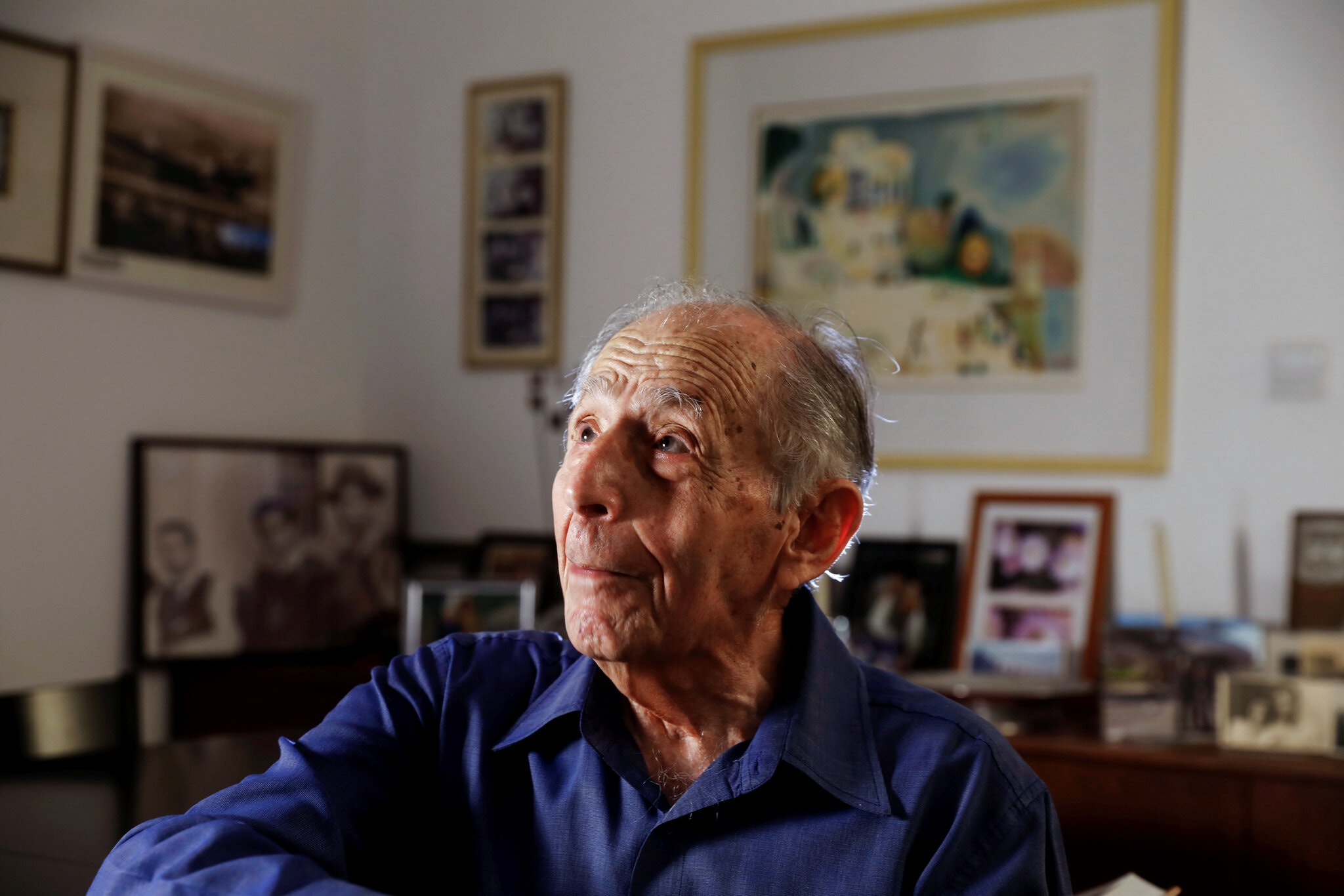 In The News
Shlomo Hillel, Who Helped 120,000 Jews Flee Iraq, Dies At 97
02/23/2021
Shlomo Hillel, a Baghdad-born Israeli operative who in the late 1940s and early '50s used bribes, fake visas and a network of smugglers to move more than 120,000 Jews from Iraq to Israel, died on Feb. 8 at his home in Ra'anana, Israel. He was 97.
His death was confirmed by his son, Ari, who did not specify a cause.
Mr. Hillel was just 23 when the Haganah, a paramilitary organization in what was then British-controlled Palestine, sent him undercover to Iraq. Jews had lived there for centuries, mostly in harmony with their neighbors, but growing Arab nationalism and anti-Zionist sentiment, including a 1941 pogrom in which several hundred Jews were killed, were making their situation precarious.
Mr. Hillel, disguised as an Arab, was there to lay the groundwork for migration, teaching Hebrew and rousing pro-Zionist sentiment. He also helped smuggle small numbers of Jews to Israel in trucks traveling between Baghdad and Haifa, a major port in Palestine.
After a year he returned to Israel, but he soon grew restless. As he watched ships full of Jews arrive from Europe — one carried his future wife, Temima — he decided that Iraqi Jews deserved the same opportunity. But Iraq forbade them to emigrate, and the British had severely limited how many Jews could move to Palestine. Mr. Hillel would have to act in secret.
Read More: NYT