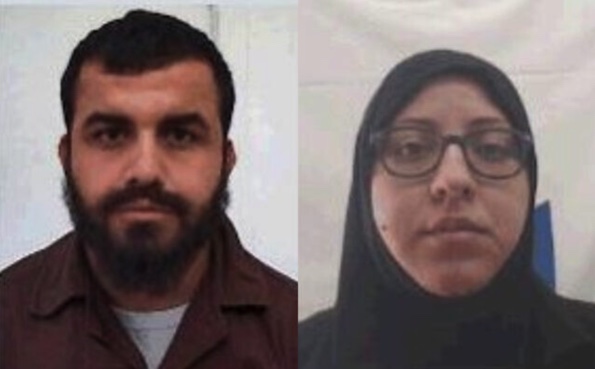 In The News
Shin Bet says it busted West Bank terror cell that planned bomb attack
The Shin Bet security service said Monday that it recently foiled an attempt by the Gaza-based Palestinian Islamic Jihad terror group to enlist residents of the West Bank to commit attacks against Israeli targets.
The agency said several Palestinians from the Jenin area — including Yasmin Shaaban, a 40-year-old mother of four — were detained for planning a bombing attack against Israeli farmers in the area.
It accused Islamic Jihad operatives in Gaza of directing the cell to build explosive devices to use in an attack. Footage released by the agency allegedly showed the members testing out an explosive device that was shaped similarly to a rocket.
Shaaban was accused of passing information between Islamic Jihad members in Gaza and members of the cell in the West Bank. Her interrogation led to the arrest of seven others, who were allegedly part of the cell, the Shin Bet said.
According to the agency, Shaaban was an Islamic Jihad operative who was previously jailed for involvement in planning a suicide bombing, under the direction of members of the terror group in Gaza.
Read More: Times of Israel