Israel Defense Force (IDF)
Shin Bet says 250 'significant terror attacks' thwarted since January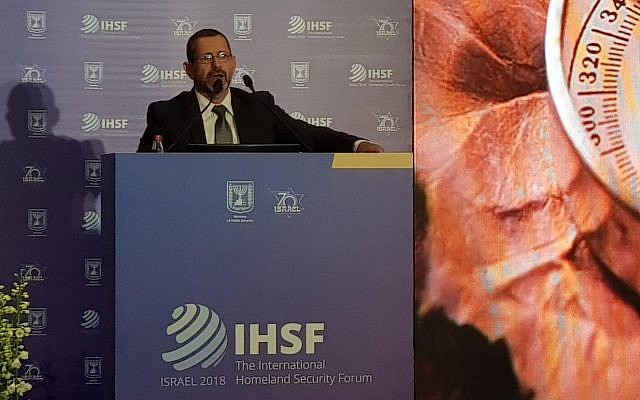 The head of the Shin Bet security service on Wednesday announced that his organization had foiled some 250 "significant terror attacks" since January, crediting this achievement in part to high-tech surveillance and tracking tools.
Nadav Argaman, who has led the Shin Bet since 2016, noted the changing security threats in Israel and the West Bank, away from more organized terror groups and toward so-called "lone wolf" attacks by unaffiliated individuals.
"The map of threats and challenges is varied and covers multiple unstable and difficult fronts," he said.
"Since the start of the year, the Shin Bet security service has prevented 250 significant terror attacks, including suicide bombings, kidnappings, and shootings," he said.
Argaman made his remarks to an international conference of public security ministers in Jerusalem, which had been organized by Israel's own Public Security Minister Gilad Erdan. The announcement came hours after the Shin Bet revealed that it had arrested a Palestinian man suspected of killing an IDF soldier during an arrest raid in a Ramallah refugee camp last month.
The Shin Bet chief said part of the way his agency had been able to effectively respond to the "lone wolf" attacks, which have confounded security services around the world in recent years, was through the use of advanced technological techniques like "big data" — large amounts of information from which researchers can attempt to make predictions.
"The Shin Bet security service knew to adapt itself and use technological, intelligence and operational tools in order to find these assailants ahead of time," he said.
"The great investment in technological developments in the worlds of 'big data,' machine learning, and artificial intelligence, by the Shin Bet has created a great leap forward from intelligence extraction to intelligence prediction for the purposes of preventing terror attacks and terrorist intentions before they're carried out," he said.
Argaman added that the Shin Bet was also relying on "classic" intelligence methods to combat terrorism.
Read More: Times of Israel