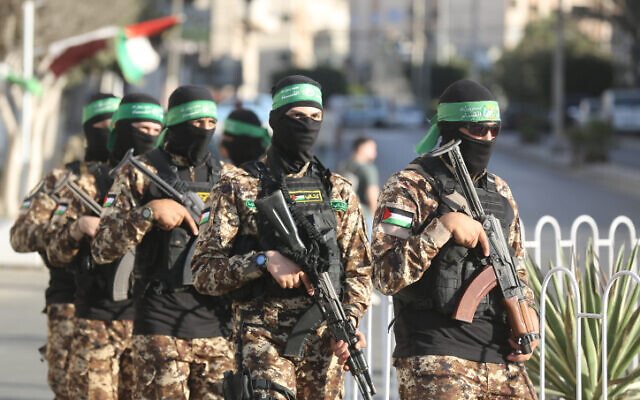 In The News
Terrorism
Shin Bet reveals Hamas attempts to recruit West Bank Palestinians for terror
The Shin Bet security agency on Wednesday said Israel was revoking the entry permits to Israel from 230 Palestinians in the Gaza Strip, relatives of Hamas members who allegedly worked to recruit West Bank Palestinians to help commit attacks.
In a statement, the Shin Bet said in recent weeks dozens of West Bank Palestinians had been arrested and questioned over their alleged ties with Hamas operatives in Gaza. The agency said many of the young suspects were unaware that Hamas was using them to prepare attacks against Israeli targets.
According to the Shin Bet, the Hamas operatives hid their real identities by masquerading as companies and other entities, while recruiting West Bank Palestinians for paid work.
Read More: Times of Israel