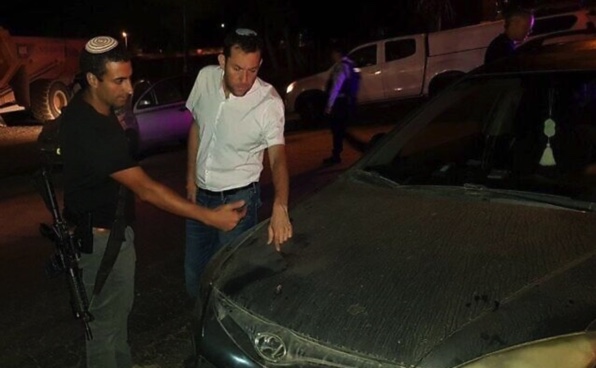 In The News
Shin Bet nabs Gaza-directed Hamas cell allegedly behind West Bank shooting attacks
Israeli security forces arrested an alleged Hamas terrorist cell responsible for a shooting attack on Israeli cars in the northern West Bank earlier this month, the Shin Bet security service revealed Friday.
In the attack during the pre-dawn hours of September 9, an Israeli man was lightly injured after shots were fired at his vehicle as he drove near the Palestinian village of Huwara.
The Shin Bet said the Hamas cell, directed by members of the terror group in the Gaza Strip, opened fire with at least 11 bullets at two Israeli cars during the attack.
Several suspects arrested in recent weeks allegedly told Shin Bet interrogators they were involved in the attack, the internal security agency said. Firearms allegedly used in the attack were also seized.
"The investigation of the suspects is still underway, but from all the information we have, a Hamas military squad, directed by Hamas operatives from the Gaza Strip, is responsible for carrying out the attack," the Shin Bet said.
Read More: Times of Israel