Israel Defense Force (IDF)
Shin Bet arrests 50 PFLP terrorists, thwarting upcoming attack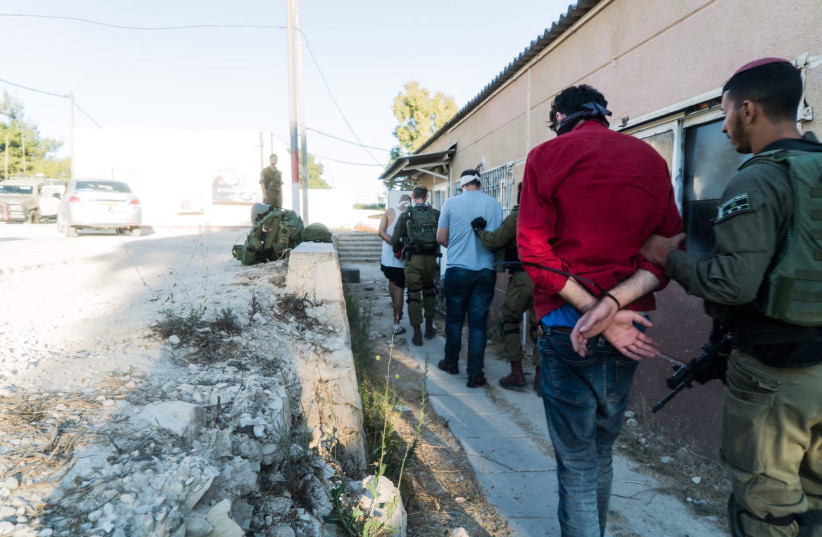 Israeli security forces in the West Bank have uncovered and dismantled a 50-person strong terrorist cell believed to behind a string of deadly attacks in the area including the deadly Dolev bombing which claimed the life of a teenage girl, the Shin Bet (Israel Security Agency) said Wednesday.
According to the Shin Bet the investigation into the Dolev attack, the cell planned to carry out additional attacks in the near future.
As part of the investigation, approximately 50 Popular Front for the Liberation of Palestine (PLPF) operatives, including senior members of the Palestinian terrorist group, were arrested and a large number of weapons were seized including M-16s, Kalashnikovs, Uzis, Galil automatic rifles, pistols with silencers, ammunition and fertilizers to build bombs, as well as walkie-talkies, telescopic devices and others were discovered by security officials.
Many of the weapons were found during a joint IDF and Israel Police raid of a home belonging to one of Arbid's relatives.
The members of the PFLP cell were arrested in the Ramallah area in recent months and were involved in shooting attacks near the settlement of Ofra in December 2017 and near the settlement of Ofra in March 2019. There were no casualties in either attack.
In October, the Shin Bet announced that they had arrested suspects behind the attack at Ein Bubin Spring near the settlement of Dolev that claimed the life of 17-year-old Rina Shnerb and injured her father and brother.
The suspects were identified as PFLP members Qassem a-Karim Rajah Shibli, Yasan Hasin Hasni Majamas, Nizam Sami Yousef Ulad Mahmoud and cell leader Samer Arbid. According to the Shin Bet, Arbid prepared the explosive device and detonated it when he saw the Shnerb family approaching the spring.
Read more: The Jerusalem Post