Iran
Shi'ite militia leader in Iraq threatens U.S., slams 'Zionist regime'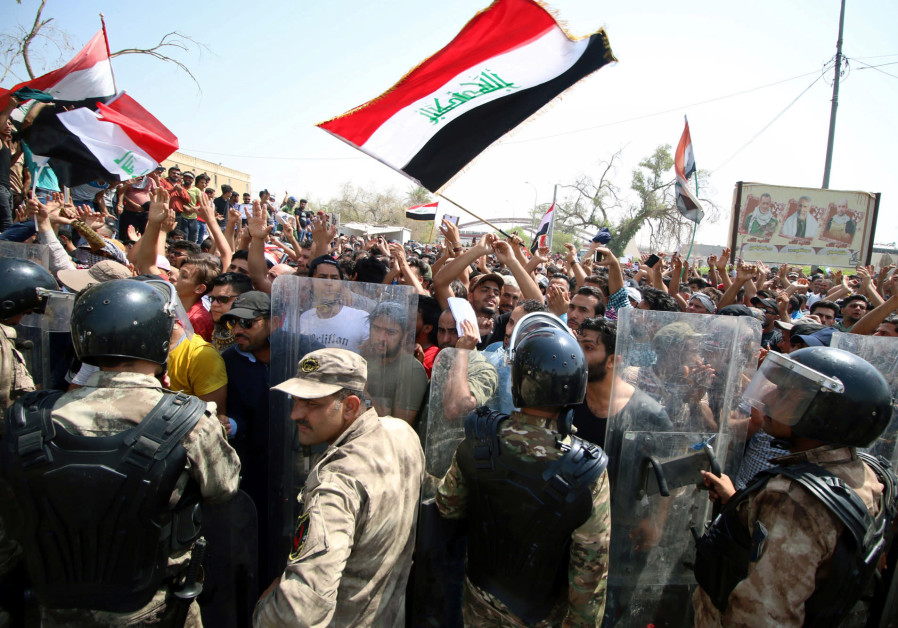 Two Shi'ite militia leaders spoke out over the weekend, with one threatening the US, and the other demanding American troops leave Iraq.
Harakat Hezbollah al-Nujaba spokesman Hashim al-Mousawi slammed the US and Israel after the US last week designated the group as a terrorist threat.
Iraqi Transportation Minister Hadi al-Amiri said he was looking forward to a visit by Iranian President Hassan Rouhani, and that he opposes the continued US presence in Iraq.
On March 5, the US Treasury Department's Office of Foreign Assets Control placed Harakat Hezbollah al-Nujaba on its Specially Designated Nationals and Blocked Persons List, under what the office calls its Counter Terrorism Designation.
The US pointed to the organization itself and its leader as a threat, saying it has "committed, or poses a significant risk of committing acts of terrorism."
The group, which is closely linked to Iran, in 2017 said US troops were a legitimate target. In February 2018, the group vowed to support Hezbollah in Lebanon in a war against Israel.
Last year, Iraqi MP Karim Alawi said the US was spying on Shi'ite militias in Iraq. Iran's PressTV sought to argue that the move was dangerous and that Harakat Hezbollah had played a key role in the war on ISIS.
Mousawi told Fars News that the region faces a variety of US-driven plots, including a push for normalization with the "Zionist regime" and economic pressure on Iran. He argued that the Iranian backed "axis of resistance," of which Harakat Hezbollah is a part, has defeated these plots, including attempts by the US to loot Syrian resources.
"Hezbollah [in Lebanon] today represents a large part of the Lebanese people and an integral part of Lebanon," he boasted. He said the commanders of Harakat Hezbollah were prepared for a confrontation with the US. "We will not retreat in the face of any country that violates Iraqi sovereignty."
Mousawi also said the group would use parliamentary means first, but that it viewed the conflict as a regional struggle. He made a point of condemning the US role in the Gulf and said the group had its own "Golan unit" to fight against Israel.
Read More: Jerusalem Post