Medical Advancement
Sheba medical team finds treatment for 4th leading cause of cancer death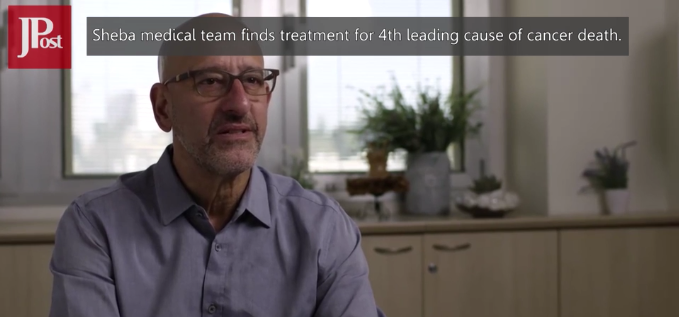 Chaim Sheba Medical Center researcher has discovered a potential treatment for metastatic pancreatic cancer.
"In the history of oncology, there have been only two or three studies that have shown some benefits for pancreatic cancer," said Dr. Raanan Berger, head of Oncology for Sheba Medical Center, the country's largest hospital, located in the Tel HaShomer neighborhood of Ramat Gan. "This is a very rare breakthrough."
Pancreatic cancer is the 12th most common cancer worldwide, with 458,918 new cases in 2018 alone, according to a release by Sheba. It is the 4th leading cause of cancer death, and less than 3% of patients with metastatic disease survive longer than five years after diagnosis.
The research was conducted by Dr. Talia Golan, the head of Sheba's Pancreatic Cancer Center. Specifically, her research centered on evaluating the safety and testing the efficacy of a new drug treatment regimen known as POLO in order to treat a specific type of metastatic pancreatic cancer in carriers of the BRCA 1 and BRCA 2 mutation, which runs largely in Ashkenazi Jews and typically makes these individuals susceptible to breast and ovarian cancers.
"The POLO trial using the medicine Lynparza offers potential hope for those who suffer from metastatic pancreatic cancer and have a BRCA mutation," Dr. Golan said.
Read More: The Jerusalem Post