Iran
Issues
'Shared concern over Iran driving Israel, many Arab states closer'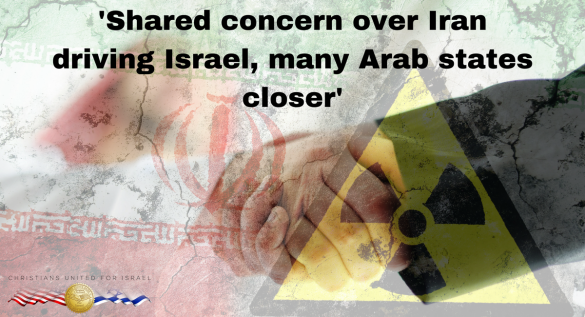 U.S. President Donald Trump and first lady Melania Trump were welcomed to the President's Residence in Jerusalem by President Reuven Rivlin and his wife, Nechama, on Monday.
Trump, who arrived in Israel after visiting Saudi Arabia on his first overseas trip since entering office, signed the guest book before holding a private meeting with Rivlin.
The American president said that shared concern about Iran was driving Israel and many Arab states closer and demanded that Tehran immediately cease military and financial backing of "terrorists and militias."
In stressing threats from Iran, Trump echoed the theme from his weekend meetings in Saudi Arabia with Muslim leaders from around the world, many wary of the Islamic republic's growing regional influence and financial clout.
"What's happened with Iran has brought many of the parts of the Middle East toward Israel," Trump said at his meeting with Rivlin.
Trump also said he seeks a higher level of bilateral commerce, but a lower U.S. trade deficit with Israel.
The United States is Israel's largest trading partner by country, but third-largest regional market behind Europe and Asia. Israel was the first country to sign a Free Trade Agreement with the U.S., in 1985.
In 2016, the U.S. exported $8.1 billion of goods and services to Israel while importing $17.6 billion from Israel, for a trade deficit of nearly $10 billion.
Overall, the United States has a global foreign trade deficit of about $44 billion. Only 11% of total imports into Israel come from the U.S.
Read More: Israel Hayom