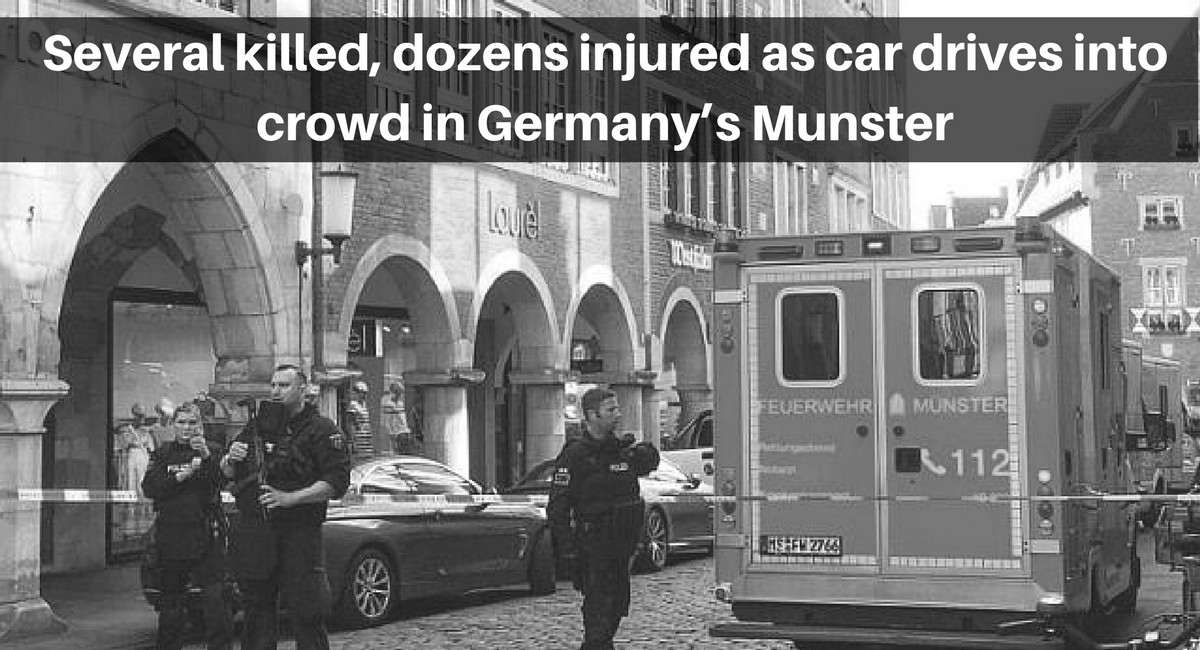 Hamas
Several killed, dozens injured as car drives into crowd in Germany's Munster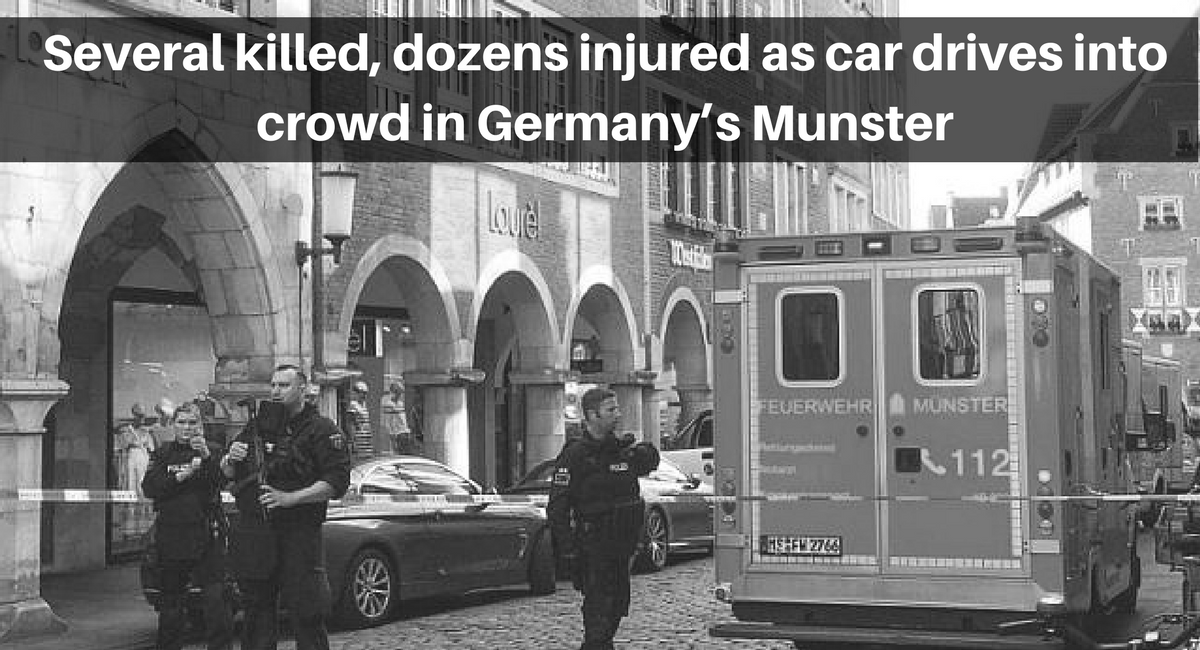 Several people were killed and dozens were reported injured Saturday when a car plowed into pedestrians in the German city of Munster, local media reports said.
The DPA news agency said a car had hit bystanders in the western city. Police confirmed there had been casualties, and said the driver of the vehicle had killed himself.
"The driver shot himself," a police spokeswoman said, adding that around 30 people were injured in the incident.
Unconfirmed local reports spoke of three fatalities.
According to the online edition of the Spiegel magazine, German authorities were "assuming" the incident was an attack, though there was no immediate official confirmation.
"There are deaths and injured. Please avoid the area, we are on scene," the regional police service said on Twitter.
Police also urged people to avoid "speculation" about the incident.
Read More: Times of Israel