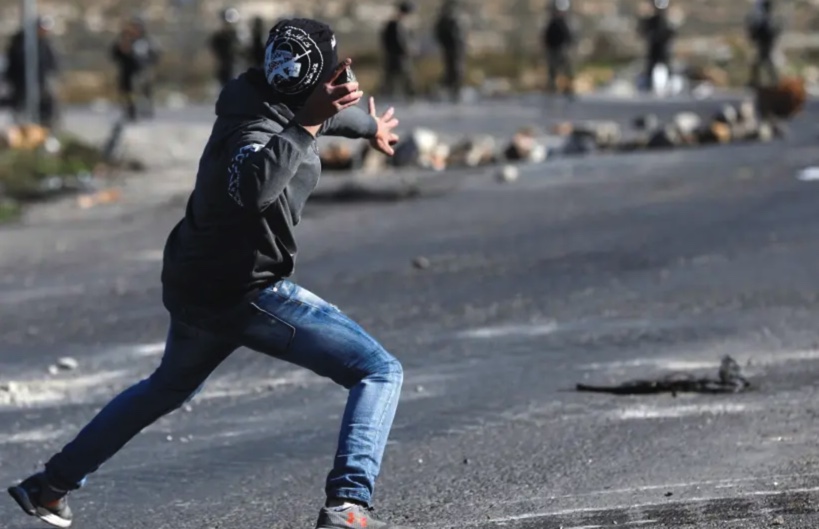 In The News
Settlers throw rocks, injure 3-year-old Palestinian in West Bank clashes
Three Israelis and at least two Palestinians, including a three-year-old suffering moderate head trauma, were injured on Tuesday as approximately 60 West Bank settlers threw rocks towards Palestinians in the South Hebron Hills, Israeli media reported.
According to reports, around 30 Palestinians fought back when the settlers caused harm to cars and home windows.
A young Palestinian child suffered trauma after being hit by a stone to his head. He was transferred into Israel and is being hospitalized in Soroka Medical Center in Beersheva with moderate injuries, Ynet reported on Wednesday.
Footage also surfaced of IDF commander Maj. Maor Moshe violently pushing a Palestinian during the clashes on Tuesday.