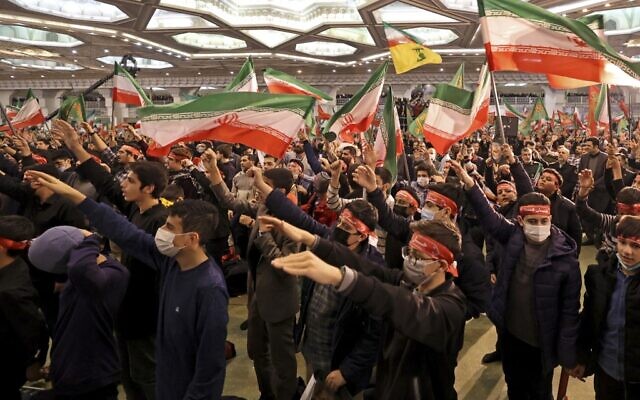 Iran
Senior Iranian Revolutionary Guard officer shot to death on doorstep of Tehran home
An Islamic Revolutionary Guards Corps officer commanding a Tehran security phalanx was gunned down in front of his home Tuesday, a semi-official news site reported, as Iran marked the third anniversary of the assassination of shadowy general Qassem Soleimani.
Qassem Fethallahi was shot four times at the entrance to his home in an assault described as a "terror attack," Iran's Tasnim news site reported.
According to the outlet, which is closely linked with the IRGC, Fethallahi was an officer with the Mohammad Rasulullah Guards of Greater Tehran, a division of the IRGC which has merged with the Basij militia, a paramilitary volunteer branch of Iran's elite Revolutionary Guard.
Read More: TOI