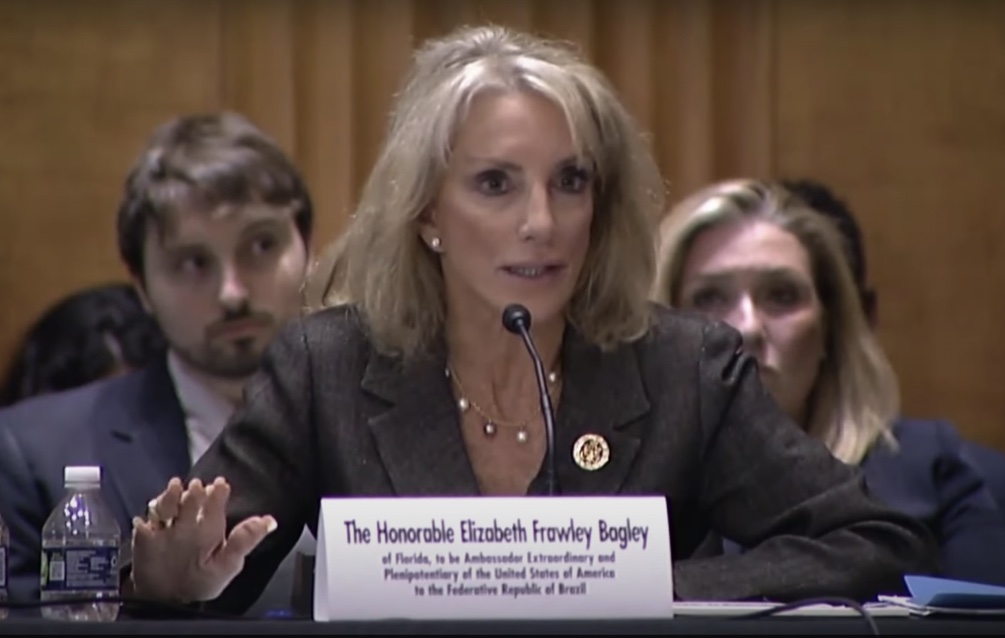 In The News
Senate Shoots Down Biden's Anti-Semitic Ambassador Pick
The Senate on Thursday morning voted not to advance the Biden administration's nominee to serve as the U.S. ambassador to Brazil to a full vote, less than a day after the Washington Free Beacon reported on the candidate's past remarks about the "Jewish lobby" and its "major money."
Elizabeth Frawley Bagley, a longtime diplomat and Democratic Party insider, was shot down by the Senate Foreign Relations Committee by a party-line vote of 11-11. While Bagley was initially expected to clear the committee and move on to a full Senate confirmation vote, the Free Beacon's Wednesday evening reporting on her comments about the Jewish community are said to have galvanized Republican opposition.
The Free Beacon's reporting on Bagley's remarks stunned GOP members of the committee, according to one senior congressional Republican staffer working on the matter.
"The Biden admin knew that Democrats would fall into line, but once Republicans read the things she had said, no one was going to vote for her," the source said.
Bagley's comments about Jewish money in politics were widely condemned as anti-Semitic and raised concerns among members of both parties. Bagley's nomination is now in limbo, with Democrats no longer having the Republican support needed to push her through to a full vote in the Senate.
Read More: The Washington Free Beacon