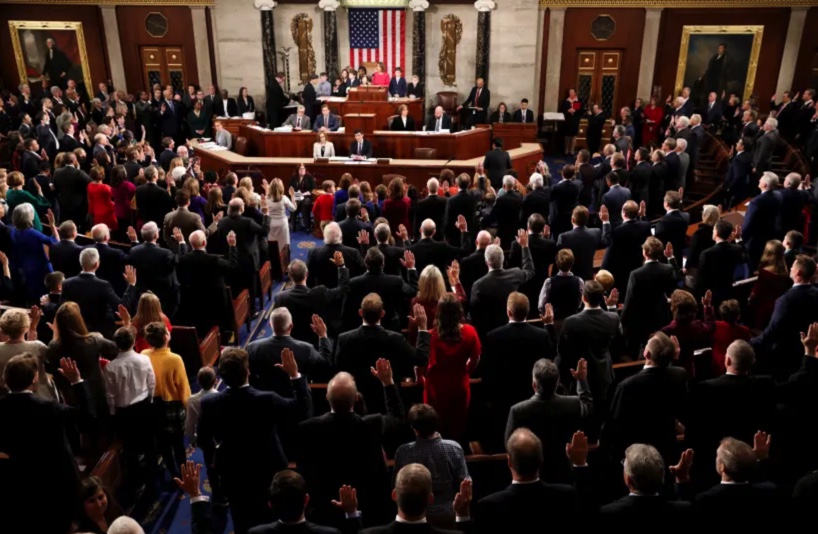 In The News
Senate Republicans: 'agreement with no bipartisan support won't survive'
A group of 49 Republican Senators – all but Kentucky Sen. Rand Paul – announced on Monday that they will not support efforts to revive the 2015 nuclear agreement with Iran.
They noted that according to press reports, the Biden administration might soon conclude an agreement with Iran "to provide substantial sanctions relief in exchange for merely short-term limitations on Iran's nuclear program."
"We strongly urge the administration, our Democrat colleagues, and the international community to learn the lessons of the very recent past," they wrote. "A major agreement that does not have strong bipartisan support in Congress will not survive.
"Republicans have made it clear: We would be willing and eager to support an Iran policy that completely blocks Iran's path to a nuclear weapons capability, constrains Iran's ballistic missile program and confronts Iran's support for terrorism," the Senate Republicans continued. "But if the administration agrees to a deal that fails to achieve these objectives or makes achieving them more difficult, Republicans will do everything in our power to reverse it. Unless Iran ceases its support for terrorism, we will oppose removing and seek to reimpose any terrorism-related sanctions. And we will force the Senate to vote on any administration effort to do so.
CUFI Action Fund chairwoman Sandra Parker told the Post that everything she has heard and read about the impending deal indicates the Biden administration "has capitulated to Iran in a manner not even Tehran could've fathomed."
"If the reports are true, the coming Iran deal will be one of the most significant foreign policy blunders of modern American history," Parker said. "As we have seen in Afghanistan and continue to see now, President Biden's approach to foreign policy enables our adversaries and imperils our allies. It is both dangerous and disgraceful."
Read More: The Jerusalem Post