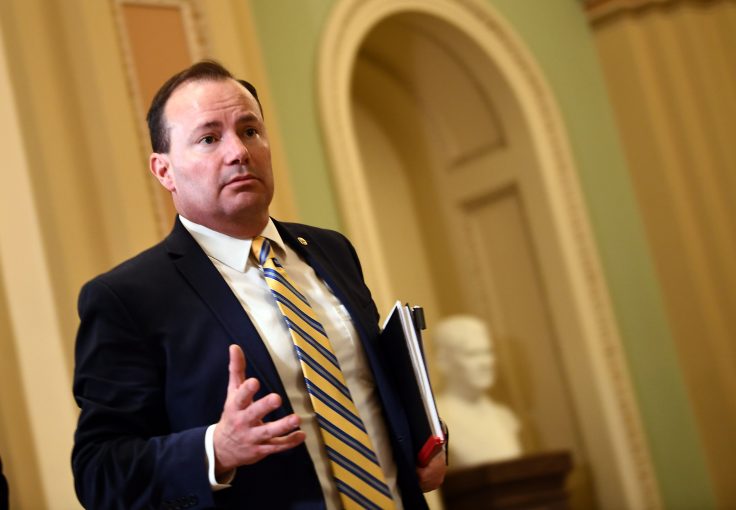 Holocaust
Sen. Lee Holding Up Widely Supported Holocaust Education Bill
Sen. Mike Lee (R., Utah) has placed a hold on legislation meant to expand Holocaust education programs, angering supporters in the pro-Israel community who say the bill was on track to be approved before hitting this roadblock.
The legislation, which was set for approval amid commemorations of May's Jewish American Heritage Month, would improve and help develop Holocaust education initiatives across the country. The bill was approved overwhelmingly by the House with just five dissenters and forwarded by the relevant Senate committees on Thursday, paving the way for a full vote.
However, Lee placed a hold on the bill, meaning that it cannot move forward until the senator's concerns with it are addressed. All senators can place a procedural hold on a bill to block it from moving forward.
Pro-Israel American groups have been championing the Holocaust legislation from the outset, particularly in light of a sizable jump in anti-Semitic attitudes within the United States and Israel. The coronavirus pandemic has exacerbated the situation, as anti-Semitic activists promote claims that Israel and Jews were behind developing the virus.
Read More: Washington Free Beacon