Israeli Society
Sea of Galilee hits highest water level since 2004; dam opening mulled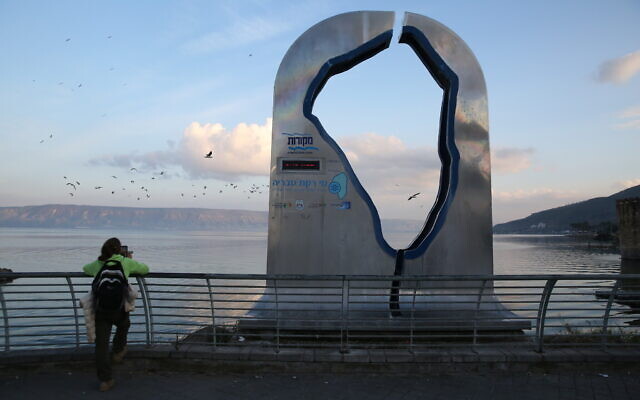 Amid all the bad news about the coronavirus pandemic, Israelis can find some solace in the Sea of Galilee, which is in better shape than it's been for the past 16 years.
According to officials who measure the level of the country's largest source of freshwater every day, the level was at 209.275 meters (686.6 feet) below sea level Tuesday, the fullest it has been since July 2004.
It is just 47.5 centimeters (18.7 inches) below the "upper red line," above which the sea would be in danger of overflowing.
If flooding looks possible, authorities will intervene. If water nears the upper red line of 208.8 meters below sea level, they will open a dam at Kibbutz Degania, allowing water to flow into the Jordan River.
Rain since early January has been so plentiful that the water level rose by 2.63 meters (8.6 feet), and is continuing to rise even without rain, as snow melts on peaks in the Golan Heights and steadily flows to the lake.
Read More: Times of Israel