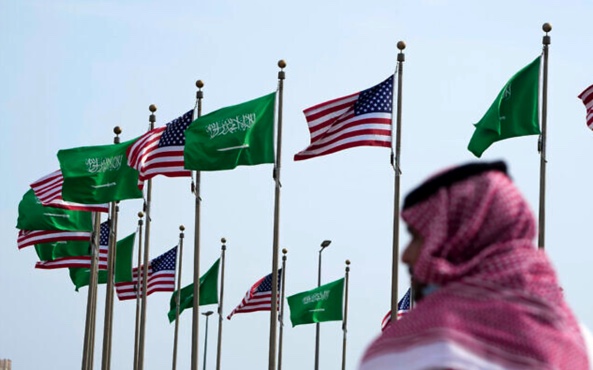 In The News
Saudi Arabia opens airspace to all carriers, in first fruits of budding Israel deal
Saudi Arabia opened its airspace to Israeli aircraft early Friday, as the first signs of a nascent normalization process between Jerusalem and Riyadh appeared to take shape.
With US President Joe Biden set to fly to Jeddah from Israel later in the day, Saudi Arabia's civil aviation authority said in a tweeted statement that it was announcing "the decision to open the Kingdom's airspace for all air carriers that meet the requirements of the authority for overflying."
The statement did not mention Israel, but Biden is expected to announce from Jeddah the successful brokering of a complicated regional deal that will see Saudi Arabia take steps toward normalization with Israel while taking possession of two islands from Egypt.
The normalization measures include Saudi Arabia opening its airspace to Israeli flights to the Far East in addition to rolling out direct flights between Israel and Saudi Arabia for Muslim pilgrims, a Middle East diplomat said late Thursday, confirming a deal has been clinched.
Read More: Times of Israel