Syria
Satellite shows aftermath of alleged Israeli strike on Iranian base in Syria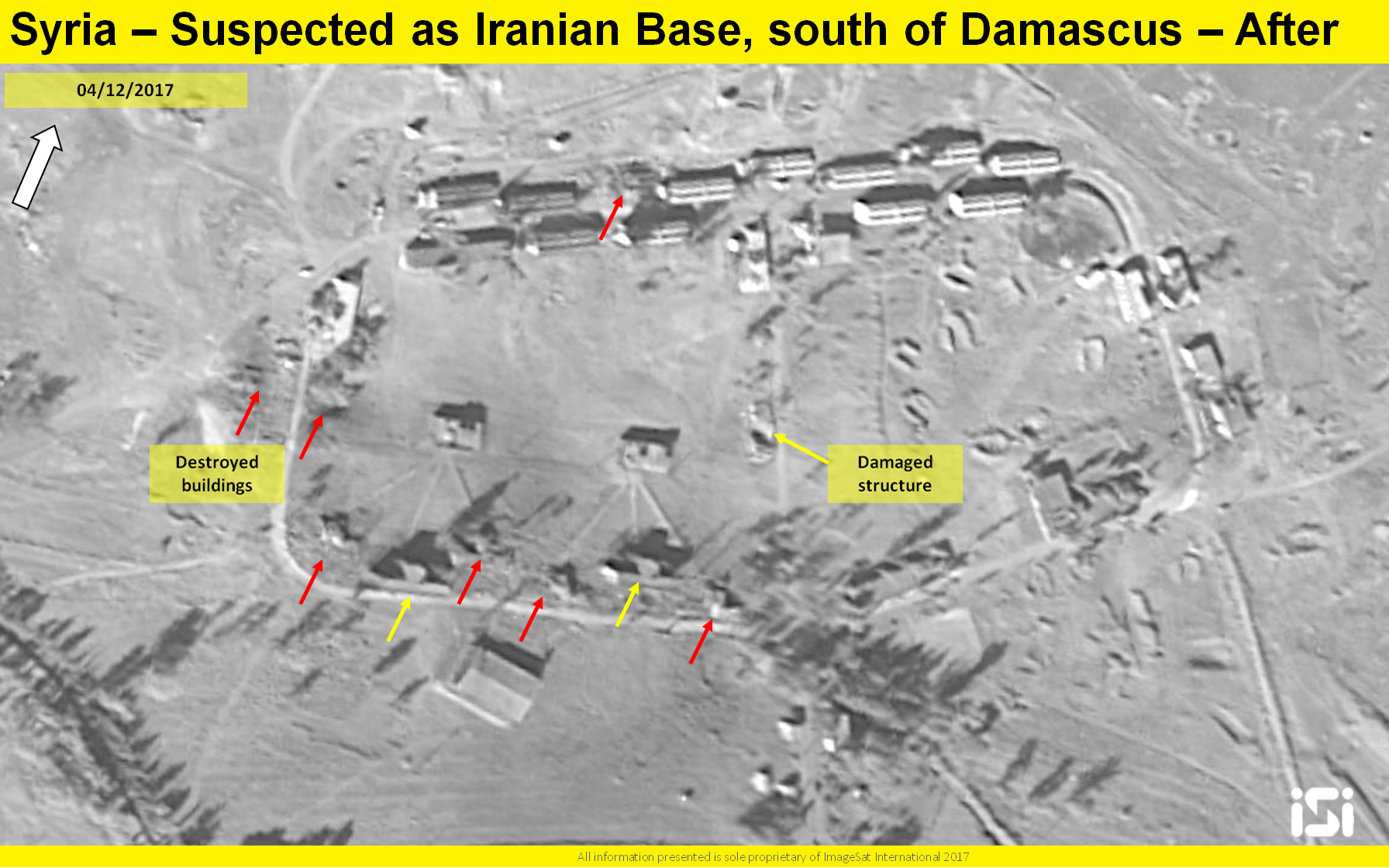 Satellite photos published Monday showed the aftermath of an alleged Israeli airstrike on a reported Iranian military base being constructed in Syria, some 50 kilometers (31 miles) from Israel's northern border, indicating several building had been destroyed.
The images, provided by the Israeli satellite company, ImageSat International, show the destruction of seven buildings on the base at al-Qiswah, some 13 kilometers (8 miles) south of the Syrian capital of Damascus. Another three buildings were damaged. Most of the structures appear to be barracks and garages.
The photographs were taken on Monday afternoon by Israel's EROS-B satellite, the company said.
Overnight Friday-Saturday, numerous Arabic media outlets reported that Israel fired multiple missiles at the base.
Syrian state media said the country's air defenses intercepted at least two Israeli missiles fired at a government "military position" in Damascus province, but that the attack still caused damage.
A Sky News Arabic report said that the missiles were fired from within Lebanese airspace.
Some Arab media reports said 12 Iranian military personnel were killed in the strike.
There was no official Israeli comment.
Read More: Times of Israel