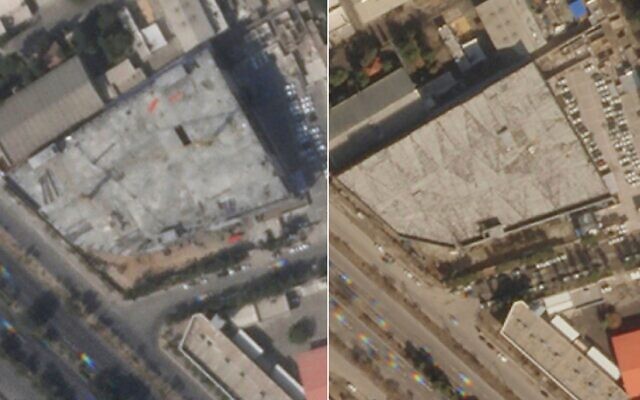 In The News
Iran
Satellite photos show damage at Iran military workshop allegedly struck by Israel
DUBAI, United Arab Emirates — Satellite photos analyzed by The Associated Press on Friday showed damage done to what Iran describes as a military workshop attacked by Israeli drones, the latest such assault amid a shadow war between the two countries.
While Iran has offered no explanation yet of what the workshop manufactured, the drone attack threatened to again raise tensions in the region. Already, worries have grown over Tehran enriching uranium closer than ever to weapons-grade levels, with a top United Nations nuclear official warning the Islamic Republic had enough fuel to build "several" atomic bombs if it chooses.
Meanwhile, Prime Minister Benjamin Netanyahu, whose earlier tenure as premier saw escalating attacks targeting Iran, has returned to office and reiterated that he views Tehran as his country's top security threat.
Read More: Times of Israel