US-Israel Relationship
San Diego State center apologizes for using photo of Palestinian terrorist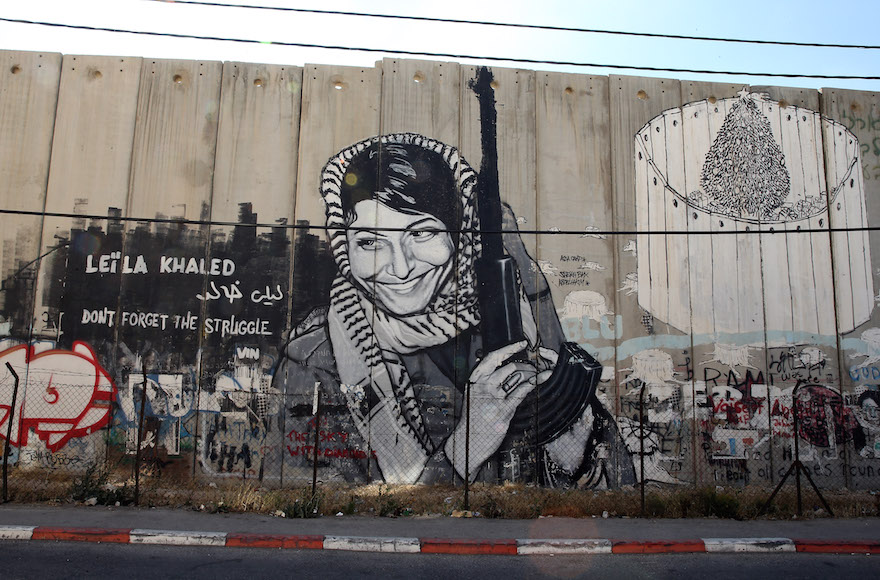 (JTA) — The Women's Resource Center at San Diego State University has apologized for including on its weekly newsletter an image of a female Palestinian terrorist holding a gun.
The image was part of the May 8 newsletter sent to the center's email list, according to the university's student newspaper, The Daily Aztec. The apology was sent May 14 in a campus-wide email, according to the report.
The photo was of Leila Khaled, a leader of the Popular Front for the Liberation of Palestine terrorist group, and included the text "From the river to the sea, Palestine will be free," a Palestinian slogan laying claim to all of present-day Israel, with no other supporting text. It was featured alongside photos advertising campus events.
"The image and its implied framing are harmful and hateful toward members of our Jewish community and counter to our values of encouraging and promoting a safe, supportive and inclusive environment," the center said in its apology, which asked forgiveness for any "disrespect" that may have been experienced by the Jewish community.
Read More: Jewish Telegraphic Agency