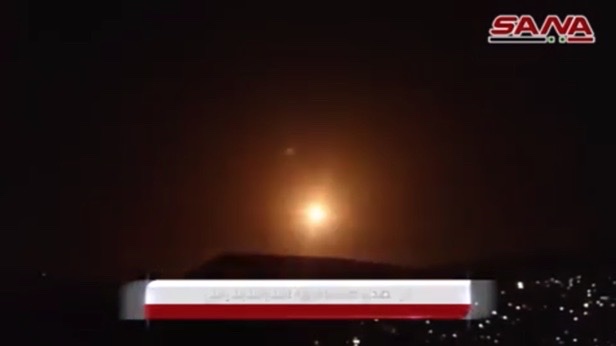 In The News
'S-300 battery fired on the IAF over Syria,' says Israeli TV report
An S-300 Russian-made surface-to-air missile battery fired on Israeli Air Force jets during a reported Israeli strike on May 13, Channel 13 said in a report on Monday.
The report claimed that the S-300 battery is "operated by the Russians," and that it constituted the first time that Russian forces fired on the IAF.
Five people were killed and seven injured on Friday in an alleged Israeli airstrike in Hama province in west-central Syria on Friday, according to Syrian state media.
Israel launched "bursts of missiles" from over the Mediterranean at 11:20 p.m., triggering air-defense systems, according to the Syrian Arab News Agency, or SANA.
"The Syrians, as is their tendency, fired all their missiles, and when IAF jets began moving away from the attack area, the Russian battery fired a number of missiles into the air," said the report. "The missiles did not constitute a threat on IAF planes and there was no lock by the battery's radar on the planes, but this is a dramatic precedent."
Read More: JNS