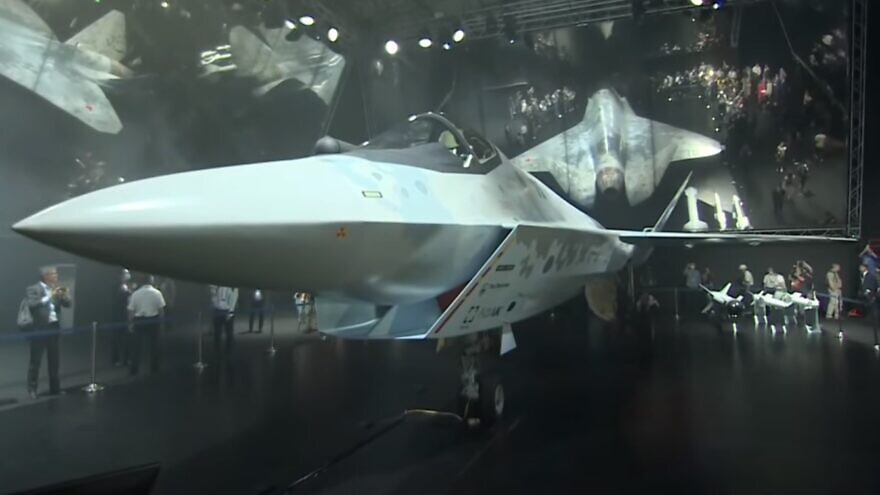 Russia's new 'Checkmate' stealth jet expected to arrive in Mideast
As soon as it can enter into operations, the new Russian single-engine stealth fighter jet will likely arrive in the Middle East through future arms sales to local countries, though this does not form a severe threat to Israel's security, a former Israeli defense official has assessed.
Russia is due to unveil its Checkmate jet at the MAKS international air exhibition, held from July 20 to July 25 at Zhukovsky International Airport, 40 kilometers southeast of Moscow. The jet is being made by Russia's United Aircraft Corporation, of which the Russian government owns a majority stake.
Yair Ramati, former director of the Defense Ministry's Israel Missile Defense Organization, noted that Egypt already possesses Russian Sukhoi SU-35 jets (Sukhoi is a branch of the United Aircraft Corporation).
"We have to assume that sooner or later, the new Russian stealth fighter will arrive in the Middle East," said Ramati.
Read More: JNS