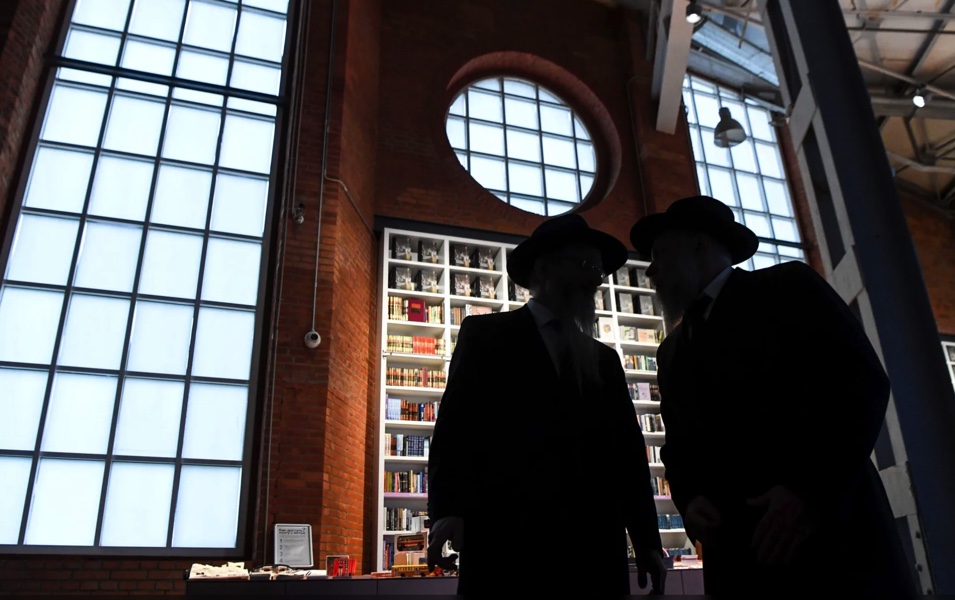 In The News
Russia's Jews fear resurgent anti-Semitism amid Ukraine war
As Vladimir Putin's war rages on for the fifth month in Ukraine and repression suffocates civil liberties back home, Russian Jews are worried they'll soon become the Kremlin's targets.
Jews have been fleeing Russia in droves; those who've stayed behind are terrified of directly criticizing the war, which Putin has cynically claimed he launched to "de-Nazify" Ukraine.
"In our congregation, we don't talk about any political issues," said a Moscow rabbi who asked not to be named. He added that after a 2011 crackdown on protests linked to Putin's reelection, he ordered that politics must stay out of his synagogue, which has roughly 300 members.
"Any words which we say publicly [about the war] can be used against us as a Jewish community," the rabbi said.
Vladimir Khanin, an associate professor at Israel's Ariel University and an expert on the Russian Jewish diaspora, said he estimates around a third of Jews living in Russia are currently "actively" expressing their opposition to the war; most "aren't happy" with the situation, but are too scared to speak out. He estimates that only 10 to 15 percent of Jewish people in Russia support the war — partly because 70 percent of Russian Jews live in Moscow and St. Petersburg, and most are "more liberal, more modernized" and better educated than the average Russian, he said.
Read More: Politico