Syria
Russian fighter jets hindered Israel from striking military base in Syria: report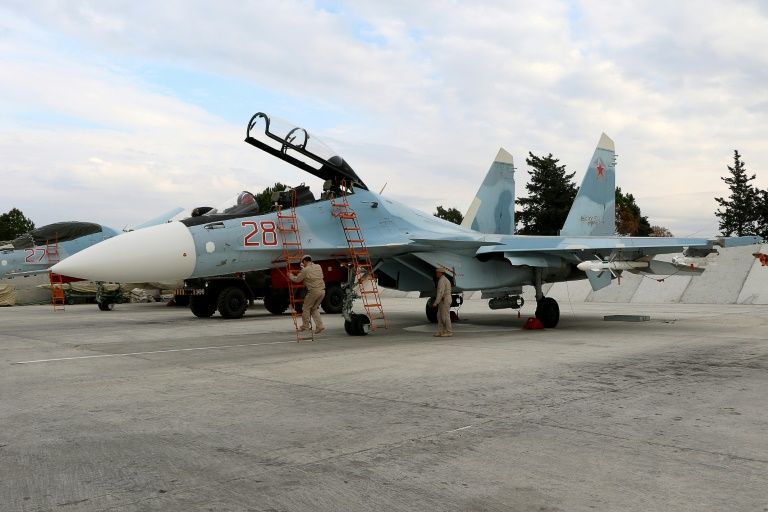 Israel has carried out hundreds of strikes in Syria but generally refrains from commenting on them
Russian fighter jets hindered Israel's air force from conducting strikes on a military base in Syria, a Russian outlet reported Monday.
According to the report, Israeli planes seeking to attack the Syrian Air Force T-4 base located in the Homs district were confronted over the weekend with the Russian Air Force's advanced Sukhoi Su-35 aircraft deployed to intercept them from the Khmeimim Air Base, operated by Russia, in the south-east of the city of Latakia.
Israel Defense Forces (IDF) said it has no comment on the reports.
Last week, i24NEWS reported that during Israeli strikes conducted in Syria last month, Israel Air Force (IAF) refrained from targeting the T4 base due to its division into three areas controlled by the Russian, Iranian and Syrian army – raising challenges that would require more precise coordination, on top of the base's more formidable security arsenal that includes S-300 anti-aircraft missiles.
Nevertheless, air strikes conducted over the weekend by unidentified warplanes killed five pro-Iran fighters in Syria's eastern province of Deir Ezzor near the Iraqi border, a Britain-based war monitor said on Sunday.
Although Israel often does not comment on its specific combat activity in Syria, it has carried out hundreds of strikes in the war-torn country on purported Lebanese Shiite movement Hezbollah and Iranian forces, in order to prevent their gaining a foothold in Syrian territory.
Read more: i24 News