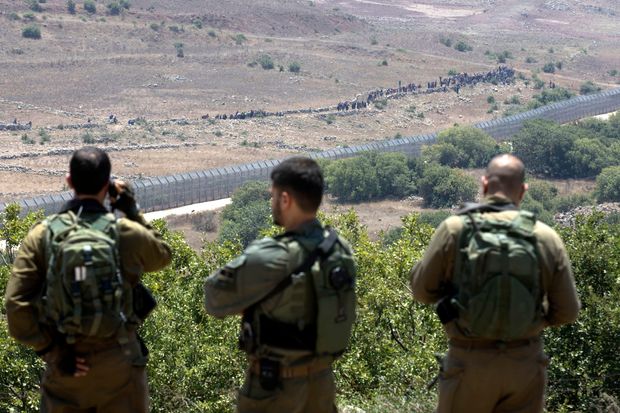 In The News
Russia Taking Over Golan Heights in Syria to Israel's North – Report
The Russians have been steadily gaining control over the Syrian Golan Heights region in recent weeks, establishing their own strong militia in the area, Hebrew-language outlet N12 reported Friday.
Dubbed "The Huran Army," the biblical name of the region, the militia is headed by a local rebel commander, Ahmed al-Ouda, who fought against Syria's President Bashar al-Assad, according to the report.
This recent development is a positive turn of events as far as Israel is concerned, the report stated, since Russian President Vladimir Putin is interested in keeping the flames between Jerusalem and Damascus low.
The Huran Army, consisting of multiple Muslim officers from the Caucasus, is hostile to both Iran and the Syrian regime, N12 reported.
Taking control over three Syrian provinces adjacent to the Israeli border — Daraa, Quneitra and Jabal al-Druze — the Russian-backed militia may prove to become a safe zone cushion to Israel's northeastern border.
Read More: I24