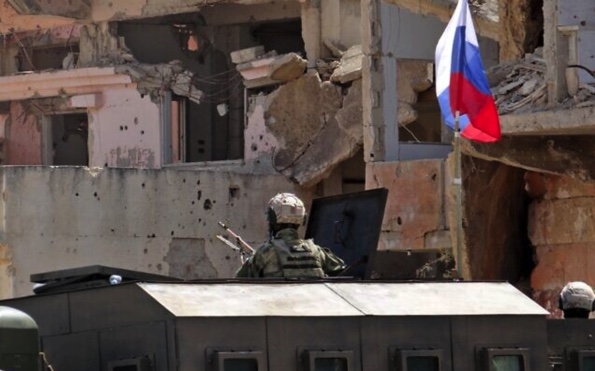 In The News
Russia said to pull troops from Syria to bolster forces in Ukraine
Russia has begun the process of withdrawing some of its troops in Syria to help bolster its forces in Ukraine, the Moscow Times reported.
According to the Friday report in the independent, Dutch-based paper, several military units have been relocated from bases across the country to three unnamed Mediterranean airports, from where they will be transferred to Ukraine.
The report also said that the now-abandoned bases have been transferred to Iran's paramilitary Revolutionary Guards Corps, as well as the Lebanese terror group Hezbollah.
Damascus is a staunch ally of Moscow, which intervened in the Syrian civil war in 2015 by launching airstrikes to support Syrian President Bashas Assad's struggling forces.
Russia's intervention in Syria marked a turning point in the conflict.
Read More: Times of Israel