Syria
Russia completes delivery of S-300 air defense system to Syria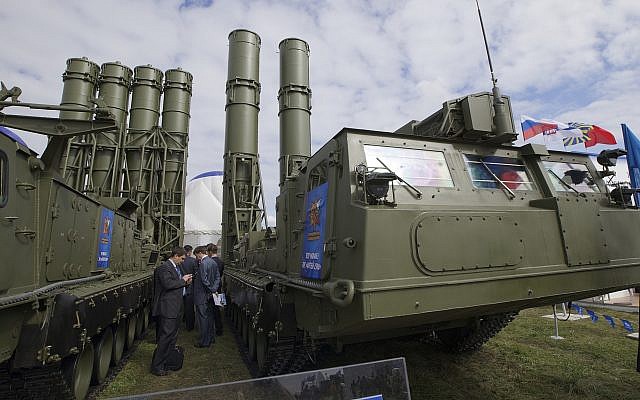 Russia said Tuesday it had completed delivering its S-300 advanced anti-aircraft system to Syria, weeks after it blamed Israel for the downing of one of its spy planes by a less-sophisticated Syrian air defense missile.
Israel has warned that providing the system to Damascus is "irresponsible" and will expose the region to more danger.
Russian Defense Minister Sergei Shoigu told President Vladimir Putin that 49 pieces of equipment for the system had been delivered, according to the state-run Interfax news agency.
"We have completed the delivery of the S-300 system," he said.
The other equipment delivered included radars, control vehicles, and four launchers, he said.
He said that the work was completed a day ago, but it would take three months to train Syrian personnel to operate the system.
Shoigu also said the Russian military had significantly strengthened its electronic warfare systems in Syria. The Russian defense ministry announced last week that it would begin jamming radars of military planes striking targets in Syria from off the coast of the Mediterranean.
He said the integration of Russian and Syrian air defense assets will be completed by October 20.
Both Israel and the United States have protested the decision to supply Syria with the S-300, which could complicate ongoing Israeli efforts to prevent Iran deepening its military presence in Syria and to thwart the transfer of weapons in Syria to Hezbollah.
Israel has vowed to continue its operations.
Israel has carried out hundreds of strikes against Syrian and Iranian targets in Syria over the last several years, with fighter jets going nearly unchallenged by the country's air defenses — though an F-16 was downed by a Syrian anti-aircraft missile in February in what the IDF later said was the result of a professional error by the pilots.
Read More: Times of Israel