Christian Persecution
Rubio calls to help displaced Christians in the Middle East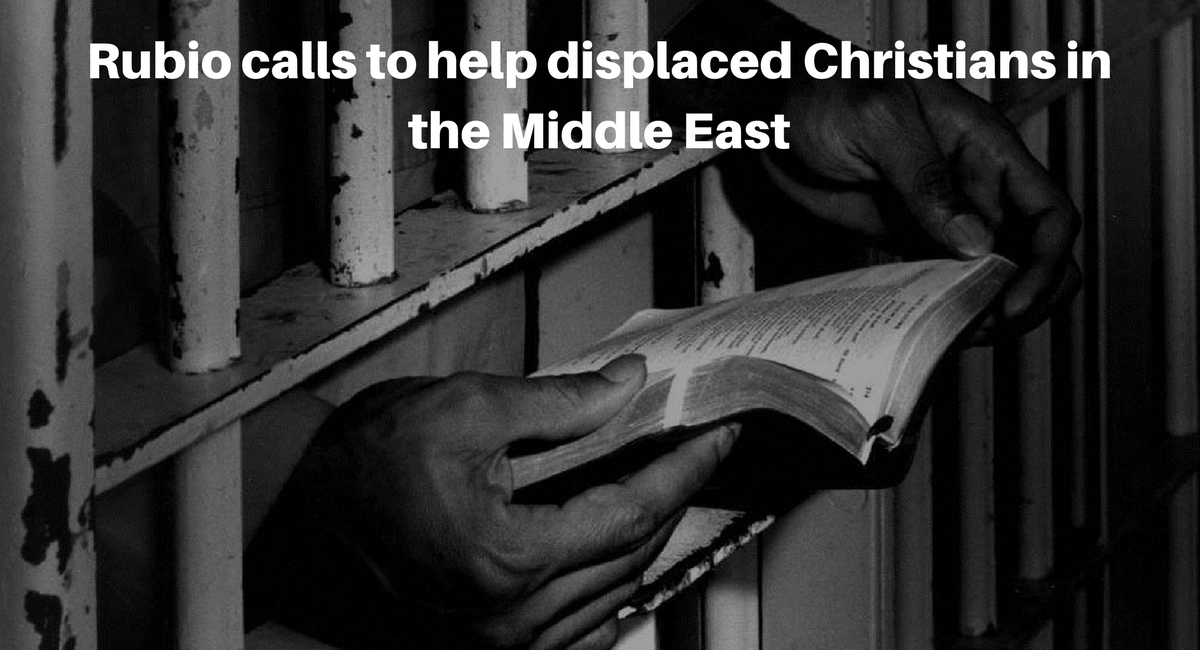 Persecution of Christians in the Middle East is on the rise, and the United States must not be complacent, Florida Sen. Mark Rubio said Monday.
"We must move on with a sense of urgency," the Republican senator said. Rubio, who serves as chairman of the Senate Foreign Relations Committee's Human Rights Subcommittee and as Helsinki Commission commissioner, was speaking at the Third International Conference on Religious Freedom in Washington. The three-day conference was sponsored by the Order of Saint Andrew the Apostle, Archons of the Ecumenical Patriarchate.
"Will we stand with our persecuted brothers and sisters in the hour of their suffering? I pray the answer is yes," said the senator, who received a standing ovation at the end of his speech.
"The issue of international religious freedom is deeply personal to me, and something that I have dedicated much of my time advancing since first joining the Senate," he said. Rubio also mentioned that religious freedom is at the center of America's own experiment in self-governance.
Rubio noted that violations of religious freedom occur daily around the globe at the hands of state and non-state actors alike.
"No faith and no region are untouched, but it is the persecution of Christians which has reached staggering levels."
He pointed out that in 2015 alone it is estimated that more than 7,000 Christians died for their faith with this figure not including the millions more who were attacked, imprisoned, forcibly displaced or otherwise harmed. While noting that numerically there has been a precipitous decline in the Christian population throughout the Middle East that predates Islamic State, Rubio emphasized that this decline will not end with the eventual military defeat of Islamic State.
"The full measure of human suffering exacted against these innocent people of faith remains truly incalculable. As it relates to ISIS atrocities, they have rightly been called genocide by the Obama administration and also the Trump administration," Rubio said. "But words alone are hollow unless action follows and we must be moved to action to preserve the very cradle of our faith.
"If the United States fails to take meaningful steps to support these communities, including ensuring their access to humanitarian assistance and resources they need to rebuild, even more of them will be forced to abandon their ancient homeland."
Read More: J Post