Anti Semitism
Roughly one quarter of Europeans are anti-Semites, new ADL poll shows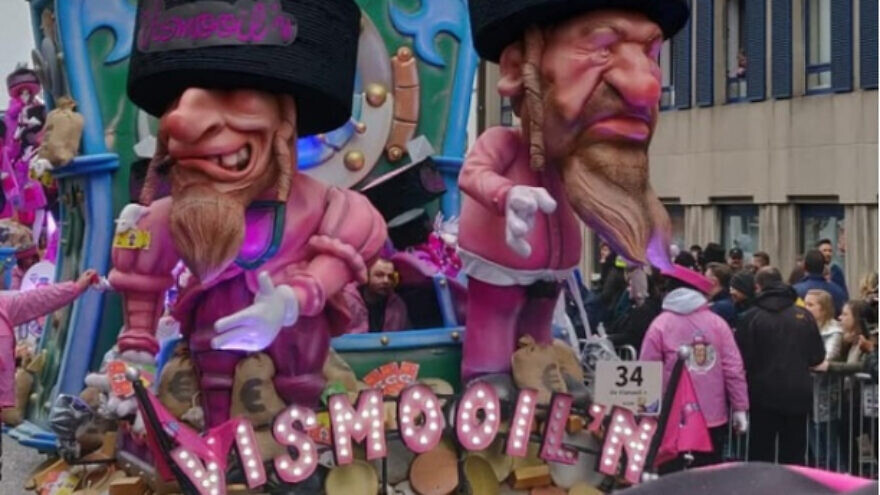 (November 21, 2019 / JNS) Approximately one in four Europeans holds anti-Semitic views, according to a global 2019 poll released by the Anti-Defamation League (ADL) on Thursday.
The results were particularly alarming with regard to Eastern and Central Europe, where the study found a significant increase in anti-Semitic beliefs linked to old tropes such as Jews controlling business and finance and having "dual loyalty." In Western Europe, levels of anti-Semitism have remained more consistent, according to the study.
In a statement released with the study, ADL CEO Jonathan Greenblatt called the findings a "powerful wake-up call."
"It is deeply concerning that approximately one in four Europeans harbor the types of anti-Semitic beliefs that have endured since before the Holocaust," said Greenblatt. "These findings serve as a powerful wake-up call that much work remains to be done to educate broad swaths of the populations in many of these countries to reject bigotry, in addition to addressing the pressing security needs where violent incidents are rising," he added.
The survey follows ADL's 2015 Global 100 Index, which researched attitudes and opinions towards Jews in over 100 countries. Compared to the 2015 survey, the 2019 poll, which surveyed 9,000 adults in 18 countries, showed increasing levels of anti-Semitic sentiment in Ukraine (up 14 percent), Poland (up 11 percent), South Africa and Brazil (both up 9 percent), Russia (up 8 percent) and Argentina (up 6 percent), while anti-Semitic attitudes decreased in Italy (down 11 percent), Austria (down 8 percent) and Canada (down 6 percent).
Support for the Boycott, Divestment and Sanctions (BDS) movement against Israel, considered to be a new form of anti-Semitism that attempts to undermine the Jewish state, was found to be less than 15 percent in most European countries, though 38 percent of South African respondents were supportive of the movement.
The poll found that anti-Semitic stereotypes were more widely accepted among Muslims. In Belgium, France, Germany, Italy, Spain and the United Kingdom, Muslim respondents reported agreement with Jewish stereotypes at a rate three times that of their respective country averages.
However, anti-Semitism among European Muslims was found to be lower than among Middle Eastern and North African Muslims polled in 2014. According to the ADL, this might be attributed to "impact of Holocaust education, exposure to Jews and societal values of acceptance and tolerance."
Read more: Jewish News Syndicate