Hamas
Rocket fired from Gaza hits house in Beersheba; causes heavy damage, no injuries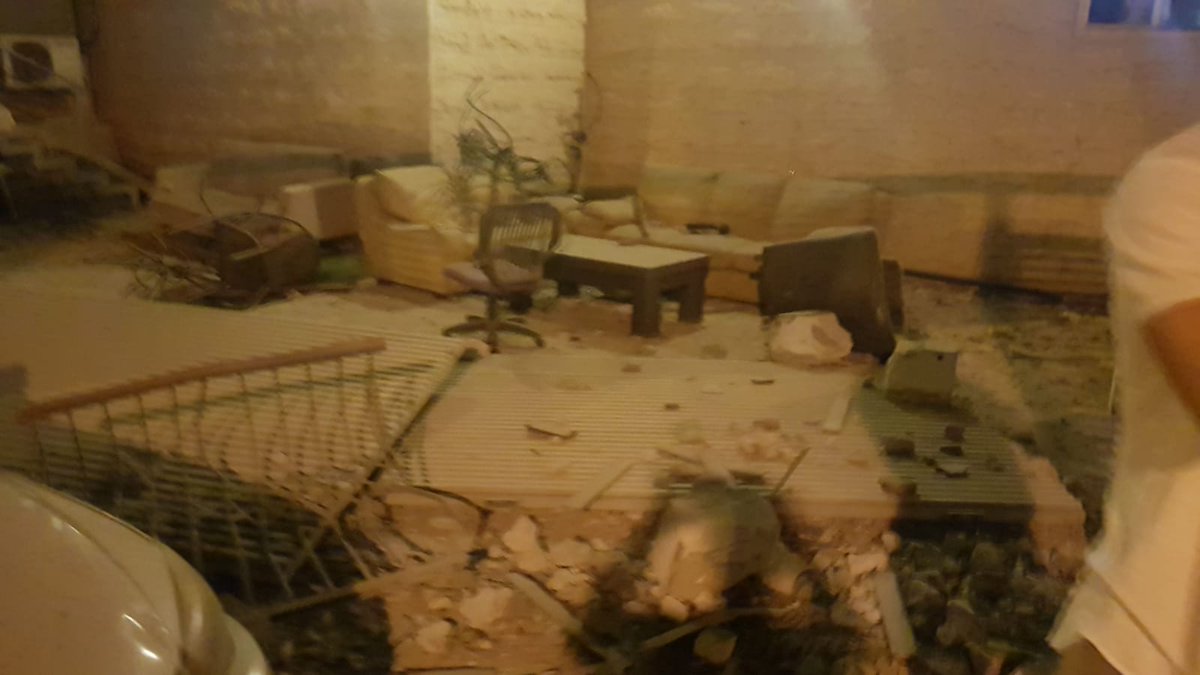 Palestinian terrorists in the Gaza Strip fired a rocket at the southern city of Beersheba early Wednesday that landed and exploded in the courtyard of a house, causing serious damage, but no injuries.
The Israel Defense Forces said it had identified two launches from Gaza. One targeted Beersheba located some 40 kilometers (25 miles) from the Strip. A second rocket was fired out to sea and landed off the coast of a major city in the Tel Aviv area.
Rocket attacks on Beersheba are rare and considered a major escalation. The attack came after Israel's defense minister warned the military was gearing up for a major strike on Gaza to stop ongoing violence.
Rocket warning sirens blared at 3:40 a.m. and residents reported hearing a loud blast. The rocket landed in the courtyard of a private house. No one was hurt in the explosion but five people were being treated for anxiety.
A Magen David Adom medic said among those treated were a mother and her three children. The woman had lightly hurt her head when she fell running to the bomb shelter when the siren went off, he said, adding that they were taken to a hospital.
Read More: Times Of Israel