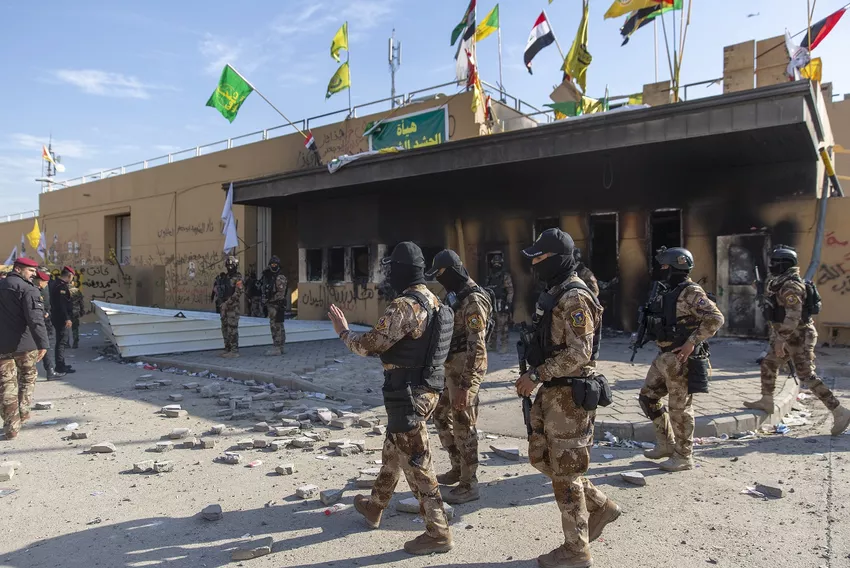 Incitement
Rocket Fired at US Green Zone in Iraq, Child Wounded
'It fell near a house, wounded a child and damaged the home,' Iraqi military sources said
A pair of rocket attacks targeted American diplomatic and military installations overnight, Iraq's security forces said Sunday, a week after unprecedented arrests prevented a similar attack.
One rocket was fired at the high-security Green Zone where the US embassy is based, the military said in a statement.
"It fell near a house, wounded a child and damaged the home," it said.
"At the same time, our forces were able to thwart another attack and seize a Katyusha rocket and launcher that were targeting the Taji base north of Baghdad", where the US and other coalition troops are based.
The heavily fortified Green Zone is a favorite target of insurgents the US claims are backed by Iran, and has been struck numerous times since the beginning of the year.
In May, a rocket was fired into the Green Zone but no casualties or damage to infrastructure was reported.
The deadliest attack, however, came in March when two Americans and a British soldier were killed after a volley of Katyusha rockets hit the Taji air base north of Baghdad, which hosts troops from the US-led coalition helping local forces battle jihadists.
Read More: I24