In The News
Iran
Rocket fire hits US Embassy compound in Iraq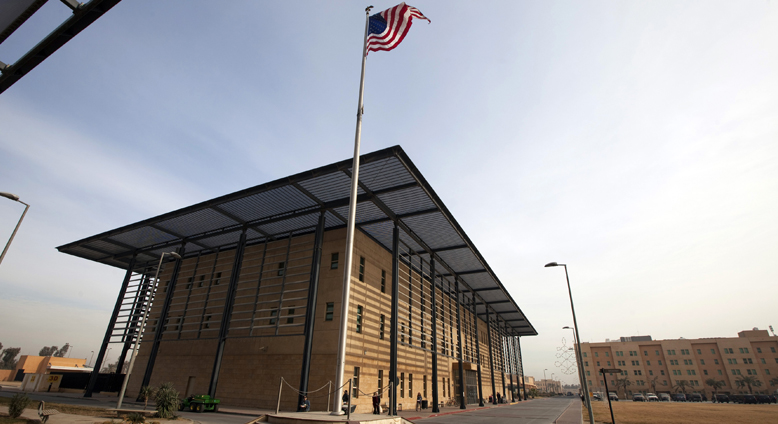 The U.S. Embassy in Baghdad was struck by at least one rocket Sunday evening in the latest attack on American targets in Iraq, a senior U.S. official confirmed to Fox News.
The official said all Pentagon officials are safe and accounted for. There were no reported deaths or injuries.
"The security situation remains tense and Iranian-backed armed groups remain a threat.  So, we remain vigilant," a State Department spokesperson told Fox News.
Former Deputy Prime Minister Hoshyar Zebari blamed the rocket attack on an "unruly militia."
Read More: Fox News