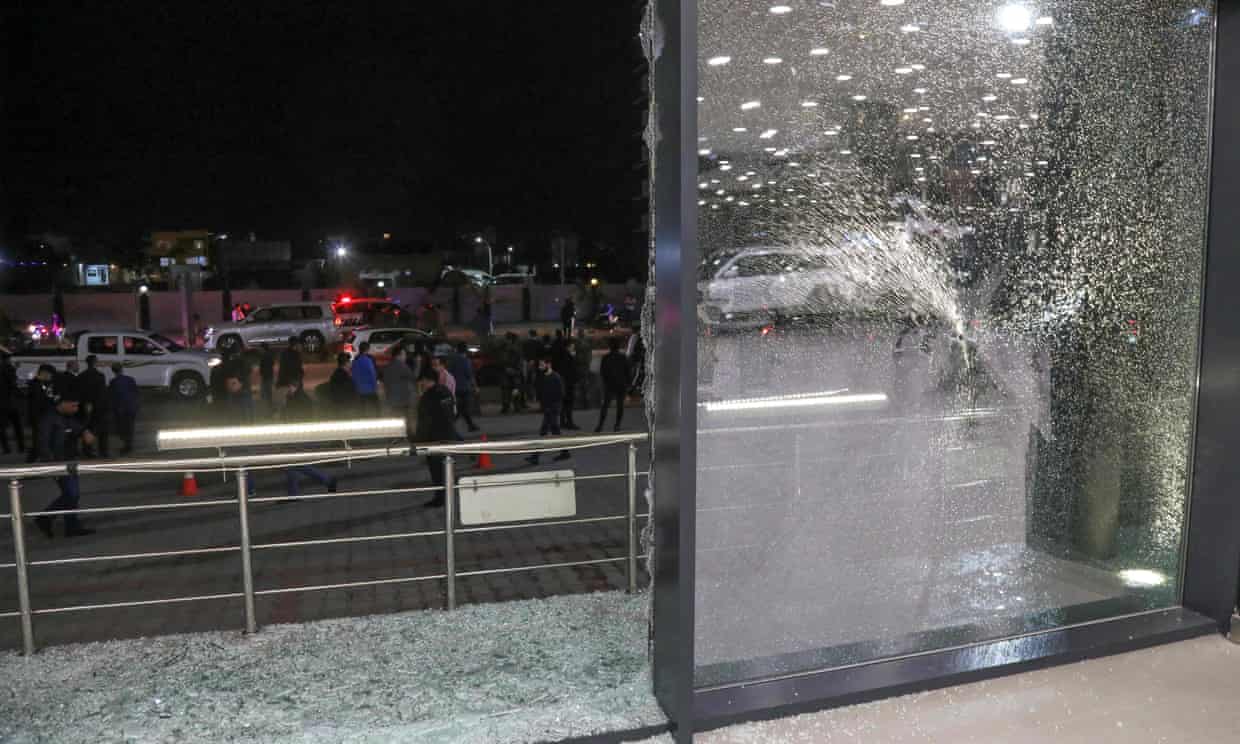 In The News
Rocket Attack On US Airbase In Iraq Kills Contractor, Wounds US Service Member
02/15/2021
A rocket attack in Iraq on Monday evening appeared to target both busy streets and a base where US soldiers are located near the Erbil International Airport.
Over the last two years, dozens of rocket attacks have targeted areas where US soldiers were located on facilities on bases in Iraq. These have been blamed on Kataib Hezbollah and other pro-Iranian militia groups. 
The US-led coalition said that "initial reports that Indirect Fire landed on coalition Forces in Erbil tonight. There was one civilian contractor killed, five civilian contractors injured and one US service member injured. More information to follow."
These would be the first US casualties since March 2020. The killing of a US contractor at K-1 near Kirkuk in December 2019 led to rising tensions with Iran, US airstrikes, an attack on the US Embassy and the US killing IRGC Quds Force head Qasem Soleimani. 
Disputed reports said that the rocket fire may have come from Nineveh plains, which is controlled by pro-Iranian militias who serve under the command of the Popular Mobilization Forces, which are part of the government's security forces. Other sources said the rockets came from near Kirkuk region, another area where pro-Iranian groups have had a footprint since pushing Kurdish peshmerga out in October 2017. 
Read More: Jerusalem Post