Israeli Society
Robert Kraft-led trip to Israel has profound impact on Hall of Famers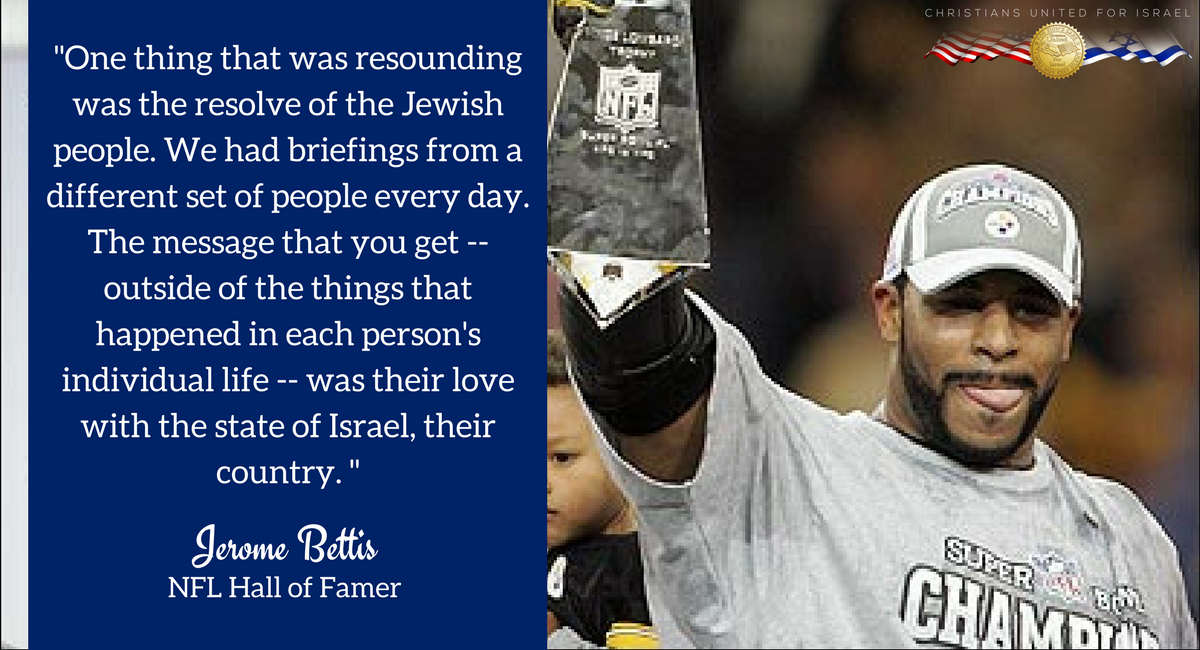 FOXBOROUGH, Mass. — Pro Football Hall of Famer Jerome Bettis bleeds Pittsburgh Steelersblack and gold, but as he boarded an airplane Tuesday set to return from Israel to the United States, he reflected on spending a week with New England Patriots owner Robert Kraft and laughed.
"I told my wife [Trameka], he has a new fan," Bettis said. "My phrase was 'I'm a friend of him, not of them.'"
That's how strongly Bettis — who played several high-stakes games against the Patriots during his lengthy career with the Steelers — felt about what transpired from June 13-21. Bettis was one of 18 Hall of Famers who joined Kraft on a trip to Israel.
"To have an opportunity for me and my wife to be baptized in the Jordan River, that was amazing. To have an opportunity, as a Christian, to see where Jesus Christ was born, was amazing. To walk in his footsteps. To go to the Church of Holy Sepulchre, those kind of things, things I read about in a Bible but to actually have an opportunity to walk and see it with my own eyes, they were amazing," Bettis said in a phone interview.
Bettis was joined by Pro Football Hall of Famers Lem Barney, Jim Brown, Cris Carter, Dave Casper, Eric Dickerson, Marshall Faulk, Joe Greene, Willie Lanier, Joe Montana, Andre Reed, Mike Singletary, Bruce Smith, John Stallworth, Roger Staubach, Andre Tippett, Aeneas Williams and Ron Yary. Hall of Fame president and CEO David Baker also made the trip.
This marks the second time in three years that Kraft has led an ambassador-type trip to Israel. Part of the trip's mission involved increasing American football's popularity in the region.
"I learned so much about him," Bettis said. "When you play against a team, and whenever you play you don't know who is going to win, that's a true rivalry. That's what you have with the Patriots.
Read More: ESPN