Hamas
Rivlin's consultations with party heads to be broadcast live for first time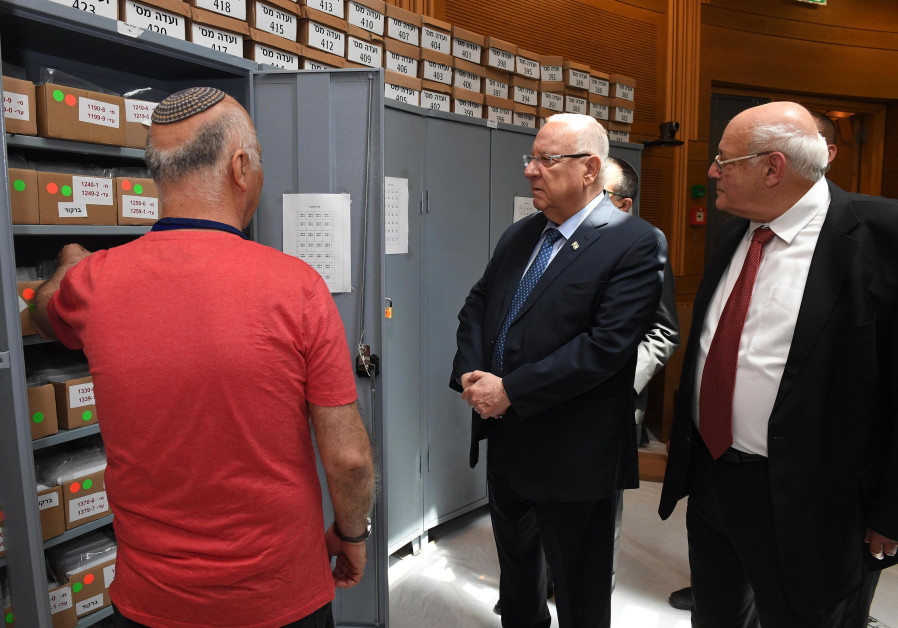 Beit Hanassi will allow live broadcasts of the consultations between President Reuven Rivlin and party leaders for the first time when they take place next week.
The meetings will begin next week, after there are final, certified election results. Basic Law: Government states that the president must meet with representatives of all the factions in the Knesset before tasking an MK with forming the next government. The president must appoint the prime minister within a week of the official results being publicized.
The goal of the broadcasts is to maximize transparency.
Rivlin visited the Central Elections Committee in the Knesset Wednesday to see the vote-counting and meet with committee chairman and Supreme Court Justice Hanan Melcer.
The president thanked the committee staff in the name of Israeli citizens.
"Thanks to every one of you, we are certain that the will of the people is being expressed most accurately and that the rights of the people to fair elections and verified and precise information are being kept," Rivlin said.
Read More: Jerusalem Post