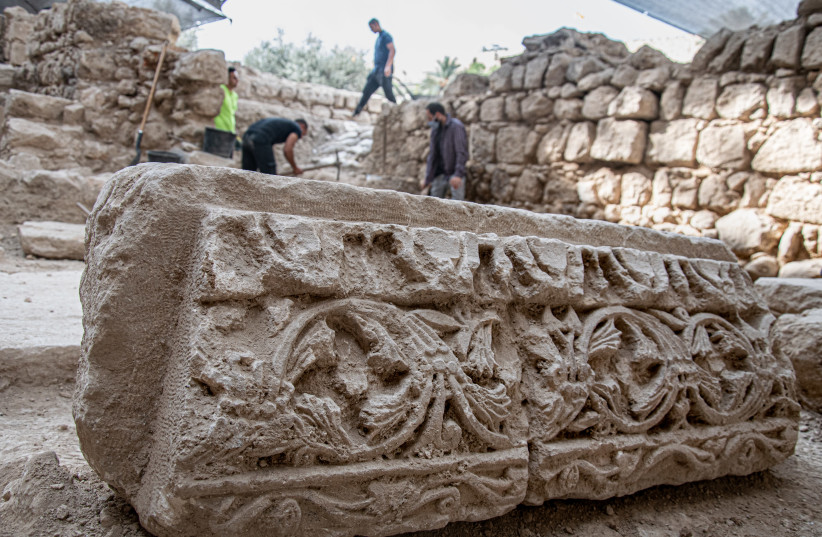 In The News
Ritual Bath From Time Of Jesus Found At Gethsemane In Jerusalem
12/21/2020
Archaeological excavations by the Antiquities Authority ahead of construction unearthed a 2000-year-old ritual bath near the modern church at Gethsemane, together with the remains of a church from the Byzantine period (ca. 1500 years ago). The finds were uncovered with the assistance of scholars from the Studium Biblicum Franciscanum and were presented Monday, with the participation of the Custos of the Holy Land Fr. Francesco Patton.
The Church of Gethsemane (also known as the Church of the Agony or Church of All Nations), located at the foot of the famous Mount of Olives, is one of Christianity's most important churches and is visited by thousands of pilgrims every year. The modern church was built on the spot where Christian tradition holds that Jesus was betrayed. According to Christian belief, Jesus used to pray on the Mount of Olives (Lk. 22:39) and prayed here on the night before the crucifixion (Matt. 26:36).
A 2000-year-old ritual bath discovered at the site dates from the time of Jesus's presence in Jerusalem, following Christian belief. Remains of a Byzantine church were also uncovered in the Kidron Valley at the foot of the Jerusalem church.
Fr. Francesco Patton, Custos of the Holy Land, said, "Gethsemane is one of the most important sanctuaries in the Holy Land, because in this place the tradition remembers the confident prayer of Jesus and his betrayal and because every year millions of pilgrims visit and pray in this place. 
Read More: Jerusalem Post